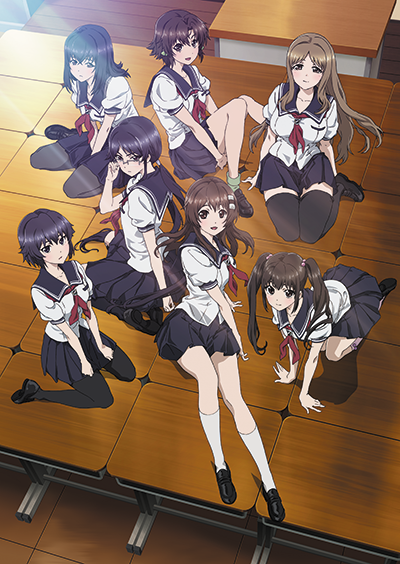 Broadcast Date
2013.4 - 2013.6
Episode / Duration
13 episodes 30 min. x 13 eps.
During Kazuya's first year of high school he felt like another forgotten face shuffling through the crowded hallways. This year, things will be different due to the new girl magnet hanging from his neck: the digital SLR he just received! But will having a camera be enough to make him click with the ladies? If he stays focused and makes them look good, it might be! So tune in and see how things "develop!"
---
「파인더 너머의 너를…… 사랑해 .」
인기 연애 시뮬레이션「포토카노」가 애니메이션으로 등 장했다 !
주인공 마에다 카즈야는 고우가학교에 다니는 고교2학년. 특별히 설렜던 일도 없이 평범한 여름방학이 끝날 무렵이 었다 .
여름방학 마지막날 밤 . 아버지는 자신의 디지털 일안리플 렉스 카메라를 카즈야에게 건넨다.지금까지 카메라에 관 심이 없었던 카즈야였지만 카메라를 잡는 순간 묵직한 그 느낌과 기능미에 매료되었다.카즈야는 원래부터 전자기 기를 좋아했었다.
『우선 내일 학교에서 뭔가 찍어 볼까 ?』
변함없는 하루하루에 변화가 탄생한 순간이었다 .
---
「愛上在螢幕的另一端的你」
人氣戀愛虛擬遊戲的戀曲寫真正式出動畫版!
主人公的「前田一也」是光河學園高中二年級的學生就這樣都沒有發生甚麼刺激的事而又要平凡的結束的暑假就這樣在暑假結束的最後一夜主人公從父親手上接過數位單眼相機自此 對單眼完全沒興趣的主人公在把玩相機間被相機的重量和機能美所迷惑,而愛上數位產品總而言之明天去學校的時候照點甚麼原本沒有變化的日子因此而有了變化的瞬間