S: THE LAST POLICEMAN-Recovery of Our Future-
S 最後の警官 Recovery of Our Future   S 최후의 경관 Recovery of Our Future   S 最後的警官 Recovery of Our Future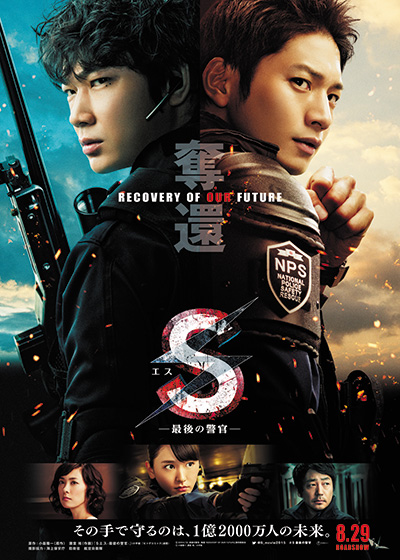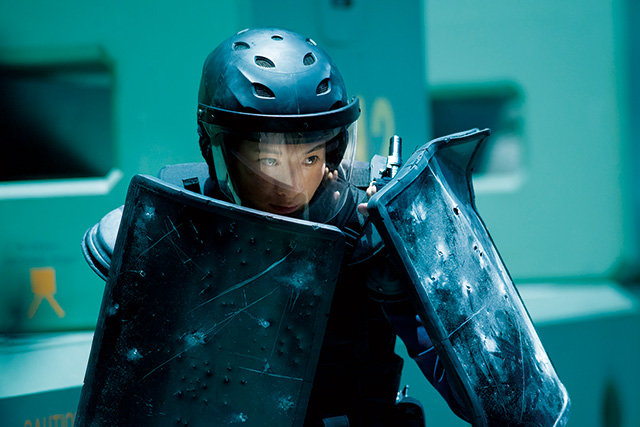 Broadcast Date
Japan Release: 2015.8.29
Episode / Duration
119 min.
Director
Cast
Osamu Mukai (向井理)
Go Ayano (綾野剛)
Kazue Fukiishi (吹石一恵)
Yui Aragaki (新垣結衣)
Joe Odagiri (オダギリジョー)
Nao Omori (大森南朋)

A nation of people seemingly content to go about their business, not thinking too much, but simply trying to lead normal and peaceful lives. And then one day, a bus jacking incident occurs to rouse them from their reverie.
Ex-boxer turned cop, Ichigo Kamikura leads the NPS (National Police Safety Rescue), called "S", effort to deal with the crisis, but so far, no demands have come from the perpetrator, and a sinking feeling of impending doom sets in among the force. Sure enough, a massive tanker off the Japanese coast in the Pacific is next reported as having been seized! On board is enough nuclear fuel to blow up the entire country.
A final battle begins with the nation's future and the lives of 120 million at stake.....!
---
「제3의"S"」로 신설된 경찰청 특수급습수사반「NPS」(National Police Safetyrescue). 기존의「SAT」의 기동력과「SIT」의 수사권을 함께 지니고 범인을 생존한채로 체포하는「확보」가 신조인 그들은 수사반 발족이후 수많은 테러사건과 수사로 실적을 쌓아올려 일본의 치안을 지키는 마지막 요새로 주목을 받고 있었다. 그러던 어느날, 태평양에서 거대한 운송선이 누군가에 의해 납치되는 긴급사태가 발생한다. 운송선에는 일본전체를 불태워 버릴만큼의 핵연료가 적재되어 있었다. 도대체 누가 무슨 목적으로 납치한 것일까?! 일본붕괴로의 카운트다운이 시작되었다. 그리하여, 새로운「S」와 포세이돈으로 불리는 해상보안청소속 특수경비대「SST」와의 공동작전이 펼쳐진다.
---
第三個S是一個新設的警察廳特殊突擊搜查班 「NPS」(National Police Safetyrescue)。合併了現有的SAT的機動力和SIT的搜查權, 這個搜查班的目標不是不管犯人死活的壓制,而是一定要以不殺害犯人為前提而進行逮捕。在多項任務裡他們累積了許多成功搜查恐怖份子的實績並被譽為是日本治安上的最後一道防線。
某天,在太平洋海域裡發生了一個巨大的運送船被不知名的人挾持的緊急事件。而船上載的貨物居然是足以焚燒整個日本國土的核燃料。到底,這是誰的陰謀?
日本毀滅的時鐘開始倒數計時,新的S和海神部隊以及海上保安廳所屬特殊警備隊SST將一起聯手打敗犯罪!