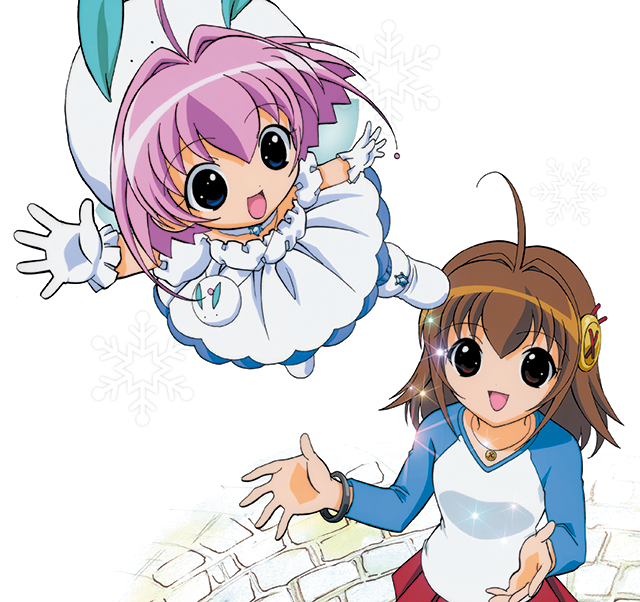 Broadcast Date
2001.10.2 - 2002.3.26
Episode / Duration
26 episodes 30 min. x 24 eps.
30 min. x 2 special eps.
In a fantasy world where fairies control the natural elements unbeknownst to the human world, an unlikely pair is formed. Saga, an independent and principled 11 year-old girl, finds her world turned upside down when she discovers a tiny fairy named Sugar. Sugar is a young snow fairy in training, and is quite surprised that Saga can see her. No one is more surprised than Saga though, but Saga soon wonders if being able to see Sugar is such a good thing. Fairies are prone to joke and play, and Sugar is no different, messing up Saga's well-structured life in no time. But fairies like Sugar have a structure to their lives as well. They all have a flower of magic which they must cultivate by collecting the mysterious 'kirameki.' Just when Saga has had enough of Sugar's antics, Sugar's flower of magic plants itself right in Saga's room! Now the two are stuck with each other and must learn to bridge the gap between their two personalities and their two worlds. With humor and adventure, no one will want to miss this warm and magical story that teaches children the value of friendship and working toward one's goals.