The Demon Girl Next Door
まちカドまぞく
길모퉁이 마족
小恶魔女在街角
小惡魔女在街角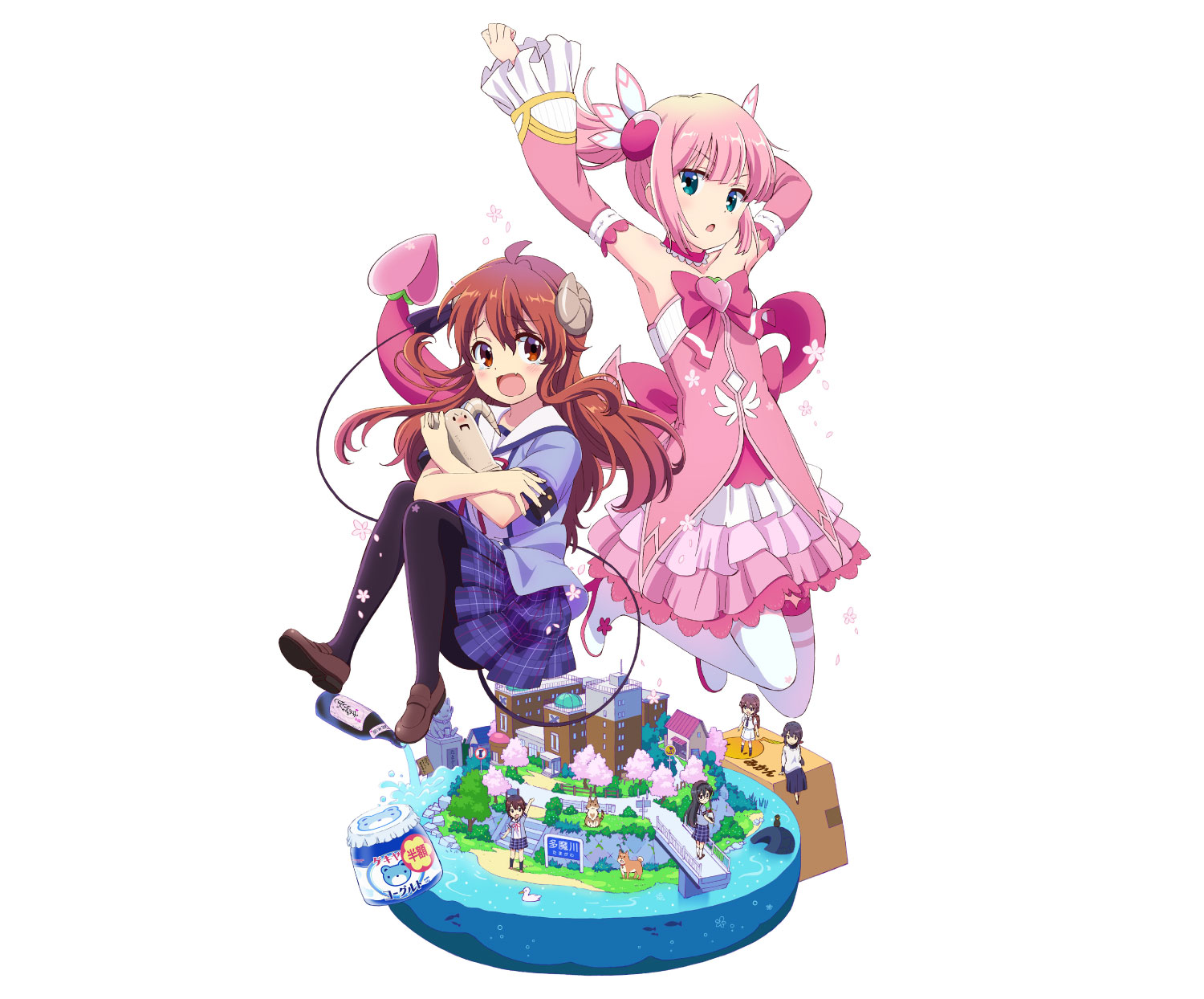 ©I.H/M
Synopsis
One morning, a sealed demonic power awakens in 15-year-old Yuko Yoshida. Her mission? To defeat the "Magic Girl" who lives in her town. Yuko has grown a tail and horns, but her powers fall short of a normal girl's, and she struggles to lift the curse of having to live off 40,000 yen per month.
To fulfill her destiny of defeating the shrine maiden of the Light Clan, she challenges Momo. However, she hasn't become any stronger despite being in the Demon Clan, and her lack of experience results in her losing. After the duel, she becomes friends with Momo for some reason and ends up receiving her help on many occasions. Though she's strict when it comes to money, Yuko is so nice that she could never hurt anyone—quite ironic for a member of the Demon Clan. Her kind heart wins the trust of people around her, and she works hard to repay Momo for her help and to become a respectable Demon Clan member.
15歳のある朝、封印されし魔族の力に目覚めた吉田優子の任務は、ご町内に住む「魔法少女」を倒すこと!?ツノと尻尾は生えたけど、力は普通の女の子以下な優子が「月4万円生活の呪い」解除めざして奮闘する、逆転マジカルヒロイン4コマ!
Duration
30 min.
Episode
12 episodes
Broadcast Date
Broadcast Date: 2019.07.11