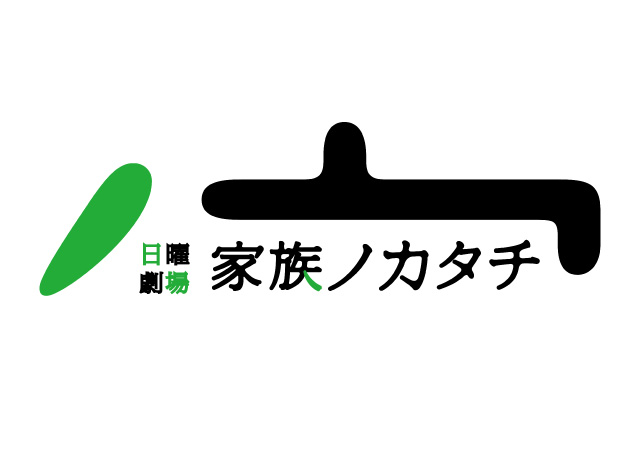 Broadcast Date
2016.1.17 - 2016.3.20
Episode / Duration
10 episodes 75 min × 1 ep / 70 min × 1 ep / 60 min × 8 eps
Scenario Writer
Cast
Shingo Katori (香取慎吾)
Juri Ueno (上野樹里)
Kiko Mizuhara (水原希子)
Yoshiyoshi Arakawa (荒川良々)
Yudai Chiba (千葉雄大)
Kanako Yanagihara (柳原可奈子)
Hyouga Takada (髙田彪我)
Anne Nakamura (中村アン)
Tatsuhito Okuda (奥田達士)
Mariya Nagao (永尾まりや)

Themes of contemporary family and marriage provide plenty of laughs and inspiration in this domestic drama about a 39-year-old bachelor who can't marry and a 32-year-old female divorcee who refuses to. Both would prefer to be left alone, but their meddlesome parents won't let them. Daisuke works at a stationary supply company, and is something of a softie, but with a pessimistic view toward marriage. He returns from work one day looking for rest and repose in his recently purchased condo only to find it billowing smoke. Panicking, he runs into a woman in the apartment of a neighbor, Hanako, until he realizes that his apartment isn't on fire, but that his father has come uninvited from the countryside and is trying to smoke meat on the balcony. What's more, he's brought his stepson with him and plans to stick around. Soon, Daisuke's comfortable bachelor pad is populated by three men.
---
「39살 독신, 결혼 못하는 남자」 와 「32살 돌싱, 결혼안하는 여자」. 싸움이 끊이지 않는 두사람에게 공연한 참견인인 남자의 아버지와 여자의 어머니까지 합세해 가족과 결혼에 대해 묻는 웃음과 감동의 홈드라마.
문구회사에서 근무하는 다이스케는 결혼에 소극적이라 실은 평생독신을 생각중이다. 어느날 퇴근후 집에 돌아오니 갓 장만한 아파트에서 화재소동이 일어났다. 우리집일지도 모른다고 걱정하는 이웃인 하나코를 다이스케는 비난하지만, 범인은 다름아닌 다이스케의 아버지였다. 시골에서 갑자기 상경하여 아들방에서 훈제요리를 하면서 화재로 오인하여 생긴 소동이었다. 게다가 아버지는 재혼상대의 아들까지 데려와 다이스케의 쾌적한 싱글라이프는 이때부터 남자세명의 공동생활로 바뀐다.
---
39歲單身不結婚的彆扭男和32歲經歷過一次離婚後不想結婚的彆扭女。不搭調的兩人已經不停地鬥嘴外加上各自愛管閒事的父母親一起吵鬧,形成一部關於結婚和家庭議題的溫馨搞笑劇。
在某大文具廠牌工作的大介,對於結婚不積極外,真心抱持著一個人生活就好的態度。某天,大介在從公司回家的路上,遇到看見自家公寓起煙霧誤以為是自己家發生火災的同公寓的鄰居-葉菜子。 破口大罵大介的她,因而相識了大介。後來兩人發現原來起煙霧的來源是大介的父親在大介家做熏烤所造成的。不僅這樣,大介的父親還帶了養子過來,要跟大介一起住。在大介百般不願的情況下,原本屬於他自己一個人的完美單身城堡一夕之間變成三個男人的共同公寓。