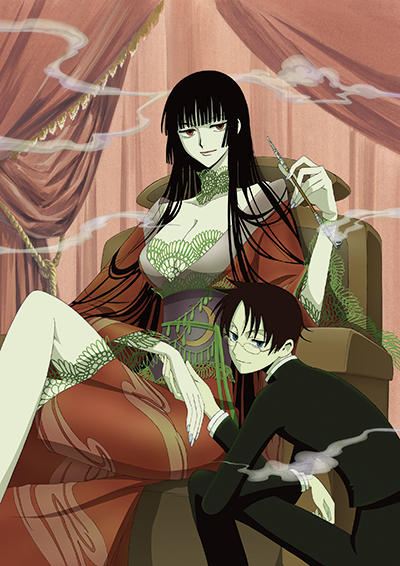 Broadcast Date
Series.1: 2006.4.6 - 2006.9.28
Series.2: 2008.4.3 - 2008.6.26
Episode / Duration
37 episodes Series.1: 30 min. x 24 eps.
Series.2: 30 min. x 13 eps.
Watanuki, a young man who is plagued by spirits which only he can see, literally stumbles into a shop that grants wishes. It is run by a mysterious woman named Yuko who claims to have a means to end his torment. But a price equal to the power required to grant the wish must be paid, and Watanuki soon finds himself in her employ, taking him down a road in life he never dreamed he would take!
---
와타누키 기미히로는 다른 사람에게는 보이지 않는 유령이 나 귀신이 보인다 . 어느날 어딘가 묘한 냄새를 풍기는 유코 라는 여성을 만나게 된다 . 유코는 기미히로에게 유령이 보 이지 않게 해줄 수 있다고 하며 그 조건으로 자기 가게에서 아르바이트를 하게 한다 . 그 가게는 손님들의 소원을 들어 준다는 가게였는데…….
---
四月一日君尋看到了幽靈和一般人看不到的怪東西。有一天, 他偶然遇見奇妙的女生侑子,侑子對他說自己能夠幫他解決這件事。四月一日拜託侑子改變他的體質,侑子的條件是半強迫性的讓他在她的店打工。