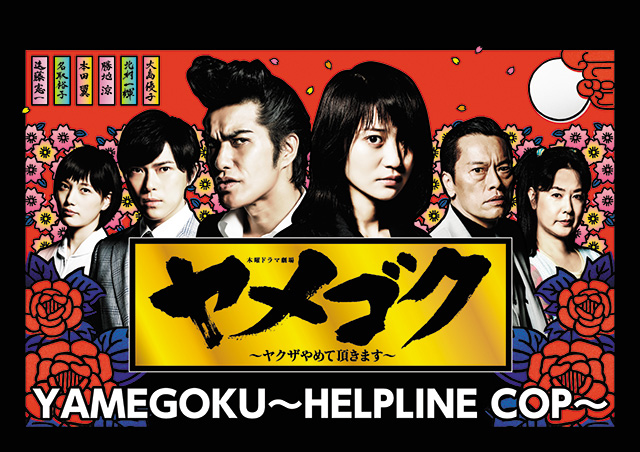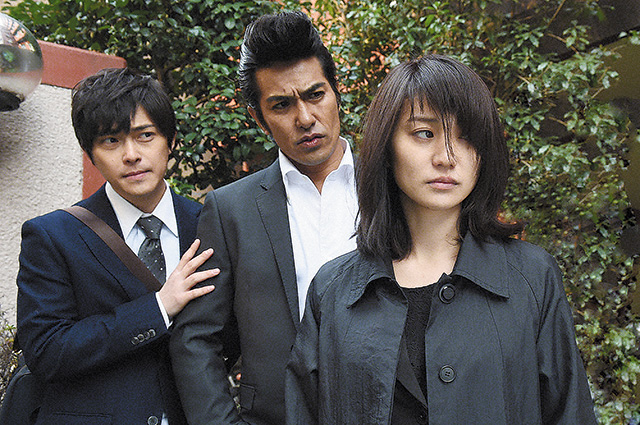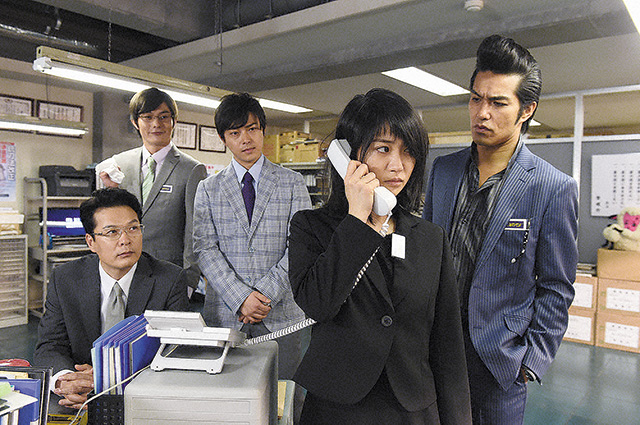 Broadcast Date
2015.4.16 - 2015.6.18
Episode / Duration
10 episodes 78 min x 1 ep / 70 min x 1 ep / 60 min x 8 eps
Scenario Writer
Cast
Yuko Oshima (大島優子)
Kazuki Kitamura (北村一輝)
Ryo Katsuji (勝地涼)
Tetsushi Tanaka (田中哲司)
Tsubasa Honda (本田翼)
Ken Shonozaki (庄野崎謙)
Koki Okada (岡田浩暉)
Sayaka Yamaguchi (山口紗弥加)
Mio Miyatake (宮武美桜)
Emiko Matsuoka (松岡恵望子)

Inside the Metropolitan Police's Organized Crime Task Force, a help line has been set up to assist repentant organized criminals in their effort to permanently cut ties with their syndicate. Dubbed the "Going straight hotline", it is spearheaded by a fearless female police officer Bakushu Nagamitsu, played by former AKB48 member Yuko Oshima, who stands ready to crush anyone threatening those under her protective custody no matter how powerful that threat may be. Depicting the struggles and maturation of Bakushu and those around her, "Yamegoku" is a groundbreaking police drama with great heart and soul not seen since "SPEC" and "Keizoku".
---
경시청 조직범죄 대책본부의 폭력단 이탈자 상담전화, 일명「발빼기 콜」
「발빼기 콜」에서 근무하는 경찰관 나가미쓰 바쿠슈의 업무는 야쿠자를 조직에서 벗어나게 만드는 일이다. 바쿠슈는 보호대상자가 협박을 당해 위험에 처하자 협박대상이 그 어떤 거대한 인물이라도 온몸으로 인정사정없이 맞선다. 바쿠슈의 갈등과 성장, 주위의 인간군상을 그린 경찰드라마.「SPEC」,「게이조쿠」등을 뛰어넘는 새로운 경찰드라마가 탄생했다.
---
故事是有關警視廳組織犯罪打擊部門裡的"暴力團脫離者相談電話線"通稱:脫黑專線。第一女主角是由原AKB48的團員-大島優子所主演。扮演在脫黑專線裡工作的警察-永光麥秋。她的工作是幫助想要脫黑的人以及保護他們被任何想要阻止他們脫黑的人的攻擊。不管對方是多強或多棘手的勁敵她也絕對不會手下留情。
這部連續劇除了描寫脫黑專線的警察物語外,也同時描繪了麥秋在幫助他人時的掙扎和成長以及她周遭的人情冷暖,是一部製作人堤幸彦自豪超越"Spec"和《繼續》的人性劇。