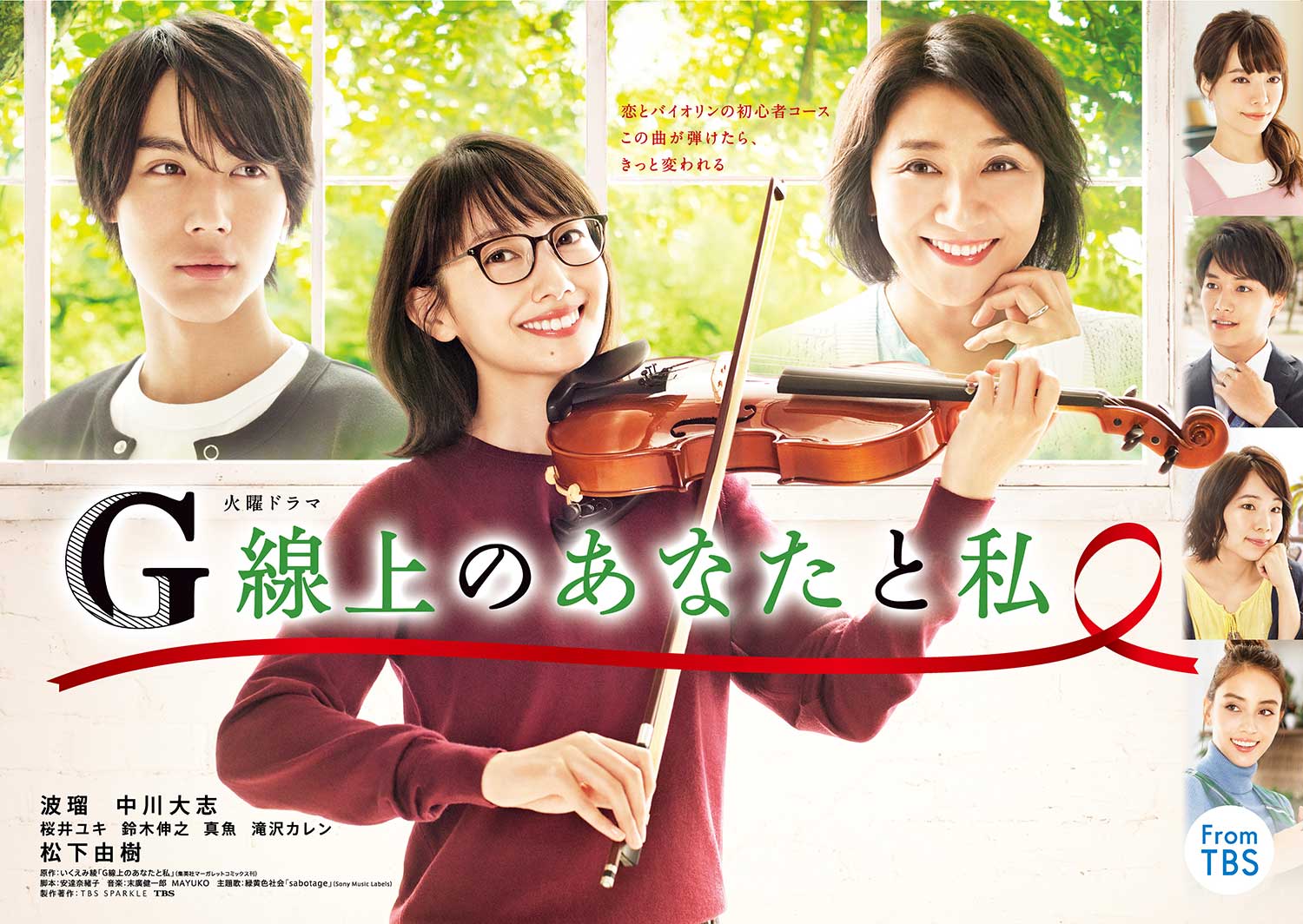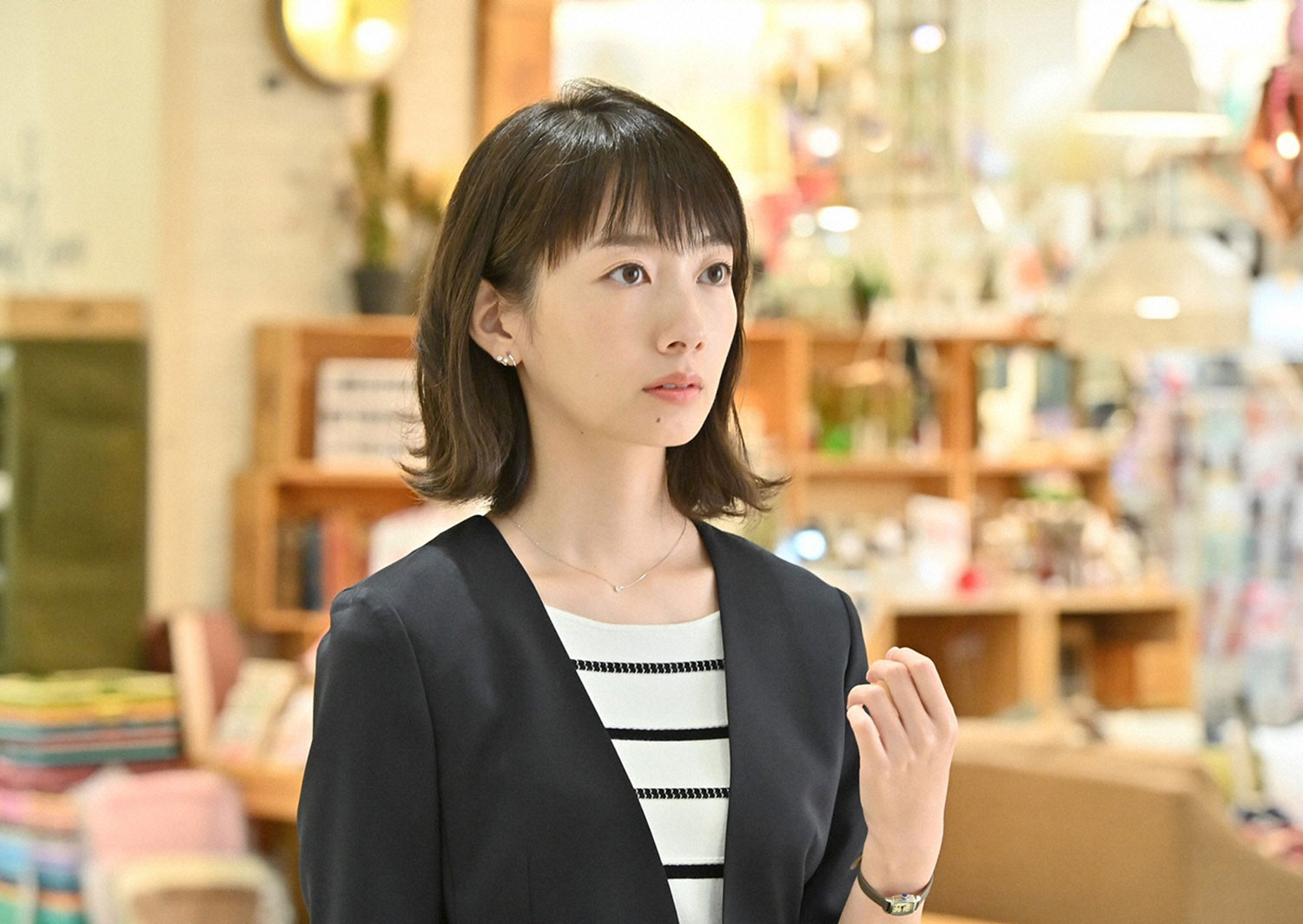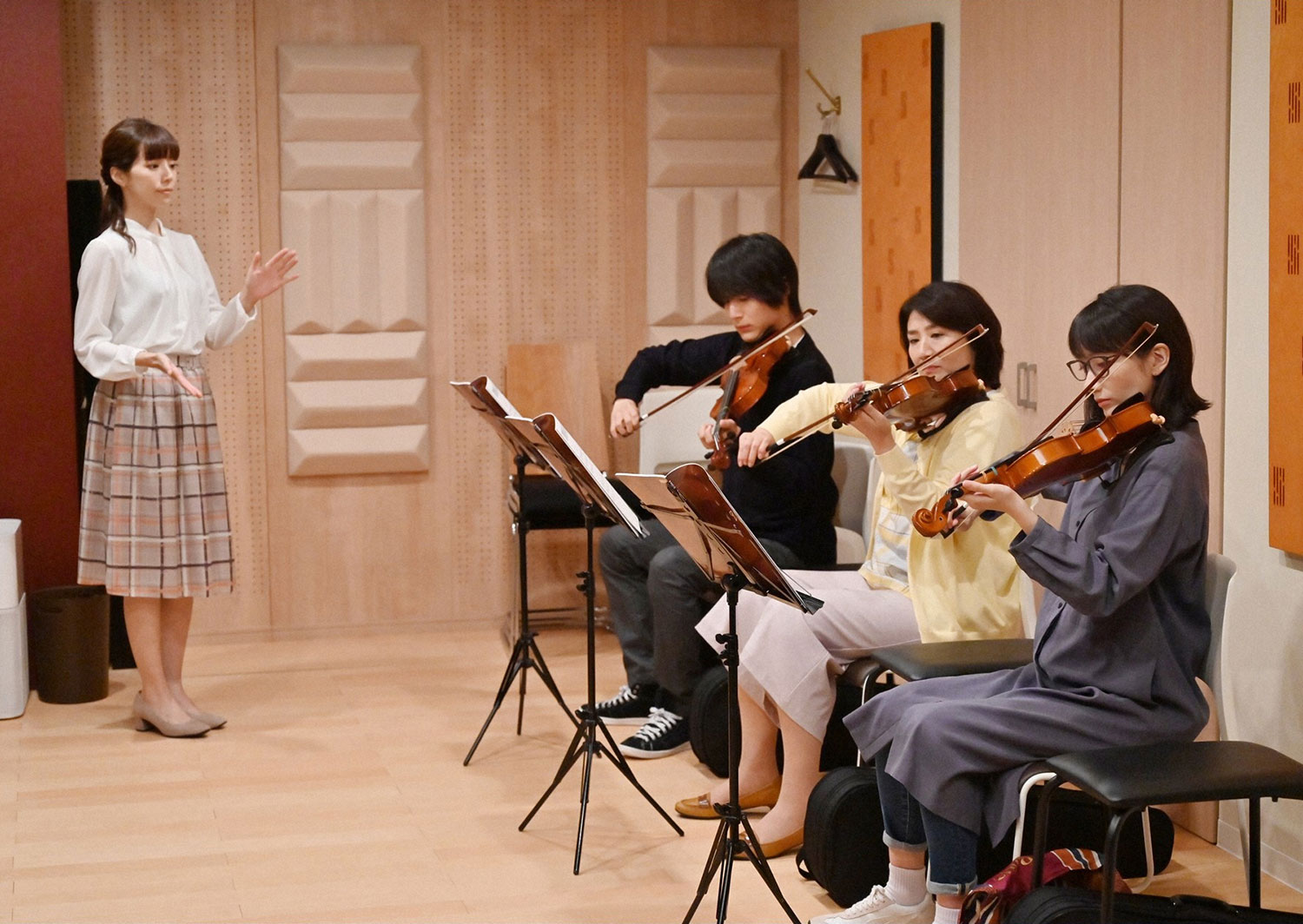 Broadcast Date
2019.10.15 - 2019.12.17
Episode / Duration
Eps 10 75 min × 1 ep / 60 min × 9 eps
Scenario Writer
Cast
Haru (波瑠)
Taishi Nakagawa (中川大志)
Yuki Sakurai (桜井ユキ)
Nobuyuki Suzuki (鈴木伸之)
Mao (真魚)
Karen Takizawa (滝沢カレン)
Ryu Morioka (森岡龍)
Munenori Nagano (永野宗典)
Haru Konishi (小西はる)
Nobue Iketani (池谷のぶえ)

Yaeko Kogure's marriage engagement is broken off by her fiancé just as she resigns from her job amid congratulations. Standing stunned in a shopping mall, she hears Bach's "Air on the G String" playing nearby, and it moves her to overcome her setback by taking up the violin. She joins a class with a college student, Rihito Kase, and a homemaker, Yukie Kitagawa, and things are looking up again. But neither the violin nor human relations come smoothly. And she must get her priorities straight. Will it be romance? Love? Friendship? Discover with Yaeko how the trivial events of daily existence, when woven together, can produce a miraculous symphony of life.
---
고구레 야에코는 결혼을 앞두고 퇴사 직전에 약혼자로부터 파혼을 당한다.
멍한 상태로 들른 쇼핑몰에서「G선상의 아리아」의 라이브 연주를 듣게 된 것을 계기로 성인 바이올린 교실을 다니기 시작한다. 같은 클래스에서 만난 요즈음의 대학생 가세 리히토, 주부 기타가와 유키에, 인간관계도 바이올린도 그리 만만치 않은데…. 사랑일까, 애정일까, 아니면 우정일까? 일상에서 일어나는 아주 사소한 일들이 만들어내는 기적의 하모니.
---
為了準備結婚而辭去工作的小暮也映子,在結婚前突然被未婚夫所甩。萬念俱灰之際,她在購物中心聽到了"G弦上的詠歎調"的真人演奏,由此她報名參加了成人小提琴學習班。在這個班裡她認識了很有當代大學生作風的加瀨理人和家庭主婦北河幸惠。可人際關係和小提琴都不是那麼容易……戀情、愛情還是友情?由日常發生的一些細微小事而組成的一段奇跡般的和聲。