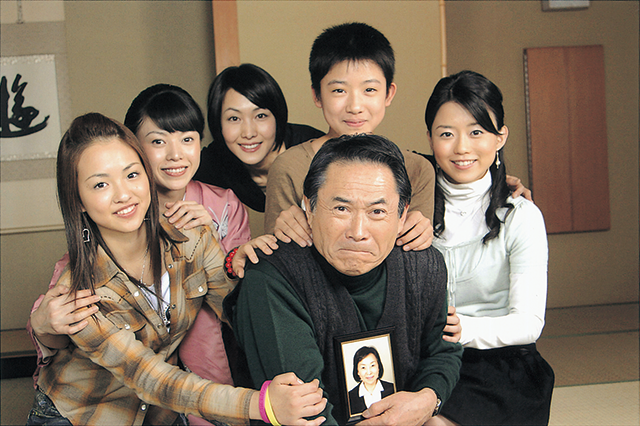 Broadcast Date
2007.9.3 - 2007.10.26
Episode / Duration
40 episodes 30 min. x 40 eps.
Scenario Writer
Toshio Sekine (関根俊夫)
Tamaki Fujiwara (藤原環)
Momoko Chishima (千島桃子)

Cast
Gin Maeda (前田吟)
Tsugumi (つぐみ)
Seiko Sakurada (桜田聖子)
Kana Harada (原田佳奈)
Shizuka Miyazawa (宮沢静香)
Reimi (麗美)
Shungiku Uchida (内田春菊)
Jiro Sato (佐藤二朗)
Shinji Todo (藤堂新二)
Shinobu Tsuruta (鶴田忍)

Heitaro, a father, has just retired from the company for which he has worked for 38 years. He proposes that the combined total amount of 30 million yen, made up of his retirement money and the savings his wife had left, should be divided equally by the 6 members of the family — That is, 5 million yen each. Will Heitaro's sincere gift of 5 million yen be able to make each of his daughters happy?