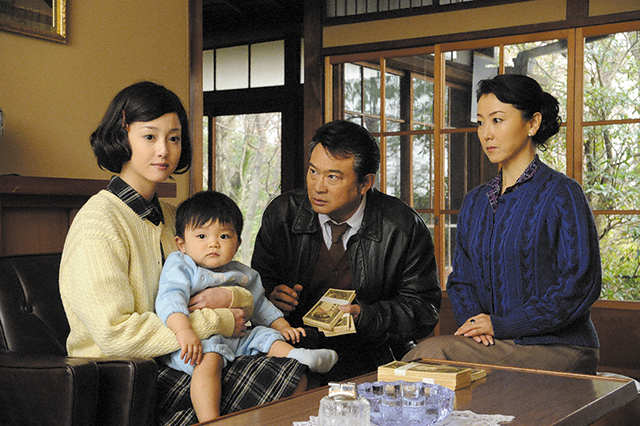 Broadcast Date
2012.4.30
Episode / Duration
1 episode 130 min. x 1 ep.
Scenario Writer
Cast
Erika Sawajiri (沢尻エリカ)
Eiichiro Funakoshi (船越英一郎)
Chizuru Azuma (東ちづる)
Kimiko Yo (余貴美子)
Yusuke Kamiji (上地雄輔)
Toshiyuki Nishida (西田敏行)

An epic rags to riches story, Kimiko Tomikohji grew up poor, amassed an incredible fortune during Japan's miraculous period of economic growth and then, right before the asset bubble burst, she passed away. What she left behind were major romances carried out simultaneously with three different men, to whom she each later said had fathered her child. Here is the story of an unfettered woman of incredible mystery as depicted mainly through the lives of the three men who couldn't resist her seductive power.