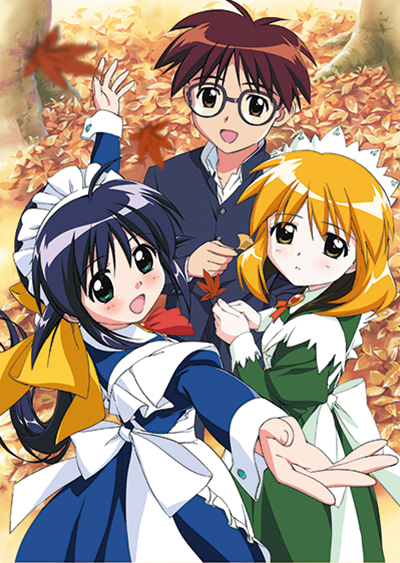 Broadcast Date
2001.10.5 - 2001.12.28 / 2001.12.14
2002.9.26 - 2003.1.16 / 2002.12.19
2003.8.14
2009.10.17 - 24
Episode / Duration
29 episodes and digest episode Series.1: 30 min. x 12 eps. / 30 min. x 1 special ep.
Series.2: 30 min. x 14 eps. / 30 min. x 1 digest ep.
Special: 30 min. x 2 eps.
In the late 80's, an alien race attacks the Earth and an organization called Vesper creates a line of androids to battle the invaders. The most successful of these defenders, Mahoro, is given a chance to live out the rest of her life of 398 days in any way she likes as a reward for her exemplary service. She chooses to become a maid for a young man named Suguru who was orphaned as a boy. Of course, Suguru is amazed when he learns that this beautiful former fighting machine will be living with him! What follows are many funny and awkward moments as Mahoro tries to learn to be more human. Suguru decides to keep the fact that she is an android a secret from his friends, but even he does not know the whole story.