Big Wing
ビッグウイング   빅 윙   東京機場物語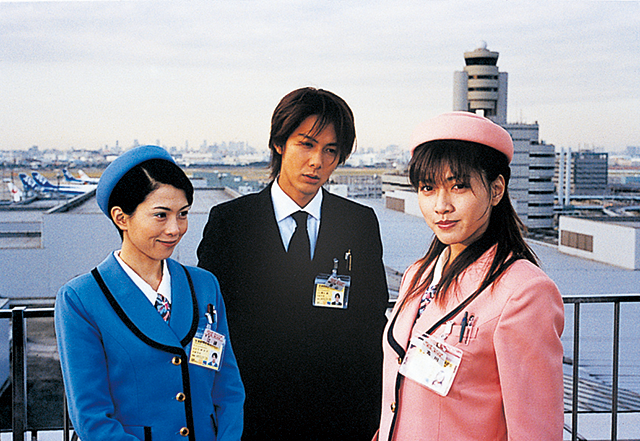 Broadcast Date
2001.1.12 - 2001.3.16
Episode / Duration
10 episodes 60 min. x 10 eps.
Scenario Writer
Masao Yajima (矢島正雄)
Yuriko Takeda (武田百合子)

Cast
Yuki Uchida (内田有紀)
Takashi Kashiwabara (柏原崇)
Maki Sakai (坂井真紀)
Yoko Nogiwa (野際陽子)
Wakako Shimazaki (島崎和歌子)
Hiromasa Taguchi (田口浩正)
Tomoka Kurotani (黒谷友香)
Nanako Fujisaki (藤崎奈々子)
Kei Uzaki (宇崎慧)

Everyday 150,000 people pass through the Tokyo International Airport called "Big Wing." Ever since she was a child, Kumiko Furukawa has wanted to work at Big Wing. Bright and positive, Kumiko's only fault is her scatterbrained clumsiness which causes her to make mistakes. To many of her co-workers, Kumiko is a nuisance and an embarrassment, but she will have to use her relentless smile and boundless energy to change their minds and serve the Big Wing she loves!