BOYS OVER FLOWERS the movie
花より男子ファイナル   꽃보다 남자 파이널   流星花園Final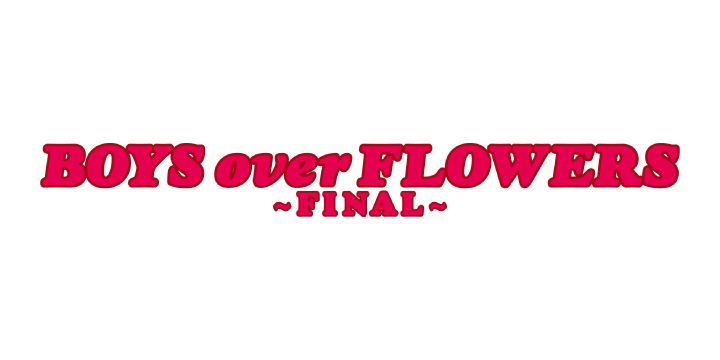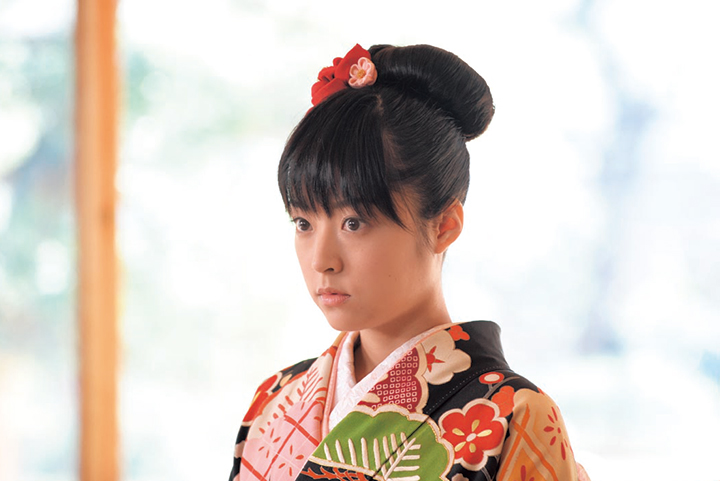 Broadcast Date
Japan Release: 2008.6.28
Episode / Duration
131 min.
Director
Scenario Writer
Cast
Mao Inoue (井上真央)
Jun Matsumoto (松本潤)
Shun Oguri (小栗旬)
Shota Matsuda (松田翔太)
Tsuyoshi Abe (阿部力)

It 's now been four year s since that emotional marriage proposal at Tsukushi 's high school prom, when Tsukasa announced his engagement to Tsukushi to the ent i re world. At an engagement dinner for the two, Tsukasa's mother, who had been dead against their relationship, presents Tsukushi with a tiara worth 10 billion yen. But that night, the tiara is stolen! Tsukasa and Tsukushi travel to Las Vegas, Hong Kong, and even a deserted island to get back the legendary tiara believed to "bring eternal love." In the meantime, where and what are the "F4" guys, who have gone their separate ways, up to now? "BOYS OVER FLOWERS" has never been more thrill ing as the story nears its finale!
---
쓰쿠시의 졸업식 파티에서의 감동적인 프로포즈로부터 4년이 지났다. 쓰카사는전세계의 미디어를 통해 쓰쿠시와의 결혼을 발표한다. 그리고 도묘지가와마키노가가 모인 자리에서 두 사람의 교제를 맹렬하게 반대했던 쓰카사의어머니로부터 10 0억엔 이상이라고 추정되는 티아라 " 비너스의 미소"를혼인선물로 받게 된다. 하지만, 그날밤 누군가에 의해 티아라가 사라지게 된다!
쓰쿠시와 쓰카사는 " 영원의 사랑을 손에 넣을 수 있다 " 라는 전설을 가진티아라를 찾기 위해, 라스베가스, 홍콩, 무인도등 전세계를 뛰어다닌다. 그리고각각 서로의 길을 걷기 시작했던 " F4"는 지금 어디서 무엇을 하고 있을까. . .
"꽃보다 남자"파이널, 사상 최대의 대파란이 막을 연다!
---
衫菜在高中畢業晚會上獲得感人的求婚後,時間經過過了4年。司對全世界宣布要跟衫菜結婚的消息。道明寺家跟牧野家在訂婚席上,原本極力反對兩人結婚的婆婆,正準備送衫菜價值100億元的鑽石頭冠「維納斯的微笑」。沒想到這個頭冠竟然被槍走。從此,司為了奪回有「可以得到永遠愛情」的頭冠,追到拉斯維加斯、香港,然後到無人島。各走各路的F4,到底現在作甚麼。「流星花園」在落
幕前,又再掀起史上最大的波浪中開幕。