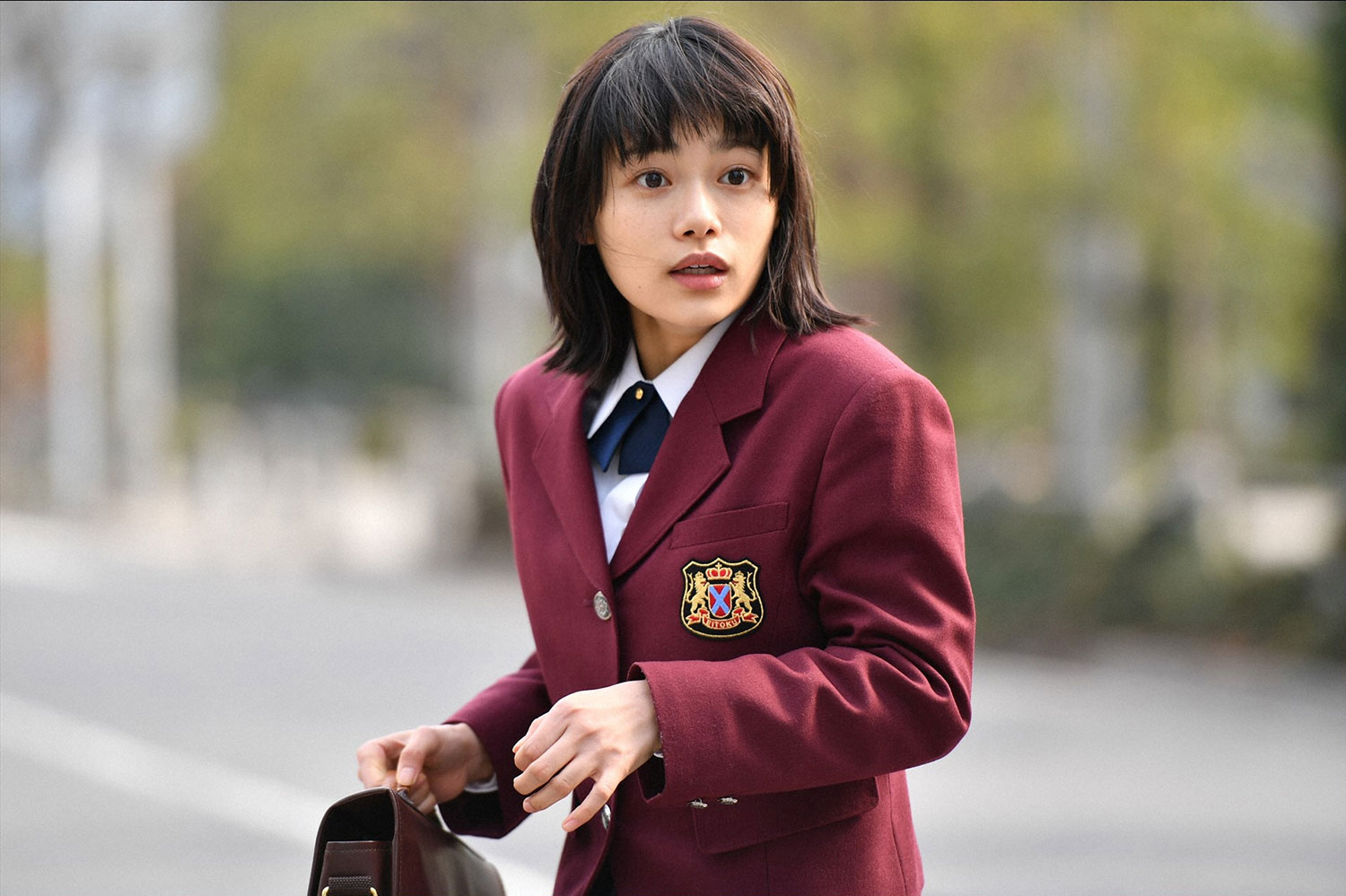 Broadcast Date
2018.4.17 - 2018.6.26
Episode / Duration
11 episodes 67 min × 11 eps
Scenario Writer
Cast
Hana Sugisaki (杉咲花)
Sho Hirano (平野紫耀)
Taishi Nakagawa (中川大志)
Tatsuomi Hamada (濱田龍臣)
Marie Iitoyo (飯豊まりえ)
Mio Imada (今田美桜)
Jin Suzuki (鈴木仁)
Keisuke Nakata (中田圭祐)
Riku Kashima (嘉島陸)
Sho (翔)

The massive hit comic BOYS OVER FLOWERS returns with a brand new chapter and television drama Season 2. Ten years have passed since the legendary boy foursome, F4, graduated from the elite Eitoku Academy Senior High School. A new generation has risen including sophomore, Oto has recently seen her life completely overturned by the bankruptcy of her father's blue chip cosmetics company. She now lives in near poverty with her mother, but tries to hide it from her Eitoku Academy classmates. Meanwhile, big man on campus, Haruto scion of the much-revered Kaguragi Holdings has formed the C5 group in a bid to emulate his hero, Domyoji of F4, but he's on a mission to purge the school of "commoners" who can't pay their school donations to leave the school as unfit to attend. Oto is engaged to marry Tenma, a student of Eitoku's rival school, Momonozono Academy. But Tenma's stepmother insists that Oto attend Eitoku until she turns 18, making her even more determined to hide the fact that she has been reduced to a "mere commoner" among society's elite families in this spirited spring-of-youth fable.
---
대히트 코믹만화「꽃보다 남자」의 새장이 될「꽃보다 맑음 ~ 꽃남Next Season~」
전설의 F4졸업으로부터 10년후, 예전의 영광을 잃어가는 명문학교 에이토쿠학원의 고교2학년 에도가와 오토는 아버지가 경영하던 대기업화장품회사가 도산하면서 생활이 바뀐다. 어머니와 함께 어렵게 살면서 가난을 숨기고 학교를 다니고 있었다.
한편, 에토쿠학원에 카리스마로 숭배되고 있는 카구라키 홀딩스의 재벌2세・ 카구라기 하루토는 F4의 도묘지를 동경하여 C5를 결성하고「학원에 기부금을 내지 못하는 서 민은 에토쿠학원에 어울리지 않는다」며 학생을 퇴학시키는"서민사냥"을 실시한다.
오토는 에토쿠학원의 라이벌교인 모모노조노학원에 다니는 하세 텐마라는 약혼자가 있 었다. 텐마의 계모는「오토가 18살이 될때까지 에토쿠학원에 다닐것」을 결혼조건으로 내세우고, 오토는 무슨 수를 써서라도"숨겨진 서민"임을 절대 알려서는 안된다.
통쾌한 청춘러브스토리.
---
原作是大受歡迎的「流星花園」漫畫續集「花過天晴~花男Next Season~」。
傳說中的四人組F4畢業10年後,在失去昔日名校光煇的英德學園裏,有一位高二生名叫江戶川音,音的父親原本經營大型化妝品廠家但後來倒閉,導致全家生活一瞬間大變,音也從千金小姐變成平民。音跟母親兩個人過著貧困的生活,但仍隱瞞貧困處境依舊到校上課。
另一方面,在英德學園有位擁有超凡魅力的神樂木集團公子神樂木晴,他因祟拜F4的道明寺而組成了C5,並在校園進行了"平民狩獵"。意即要讓沒辦法捐款給英德學園的平民學生,認清自己不適合當英德學園的學生而退學。
在英德學園的競爭對手桃乃園學院上學的馳天馬則與江戶川音有婚約關係。由於馳天馬的繼母要求音18歳以前必須要在英德學園上學為結婚條件,因此無論如何音都必須隱瞞她的"平民身份"。本劇為一部青春愛情故事劇。