CROWS II
クローズZERO II   크로우주 ZERO Ⅱ   漂泊男子漢 zero 2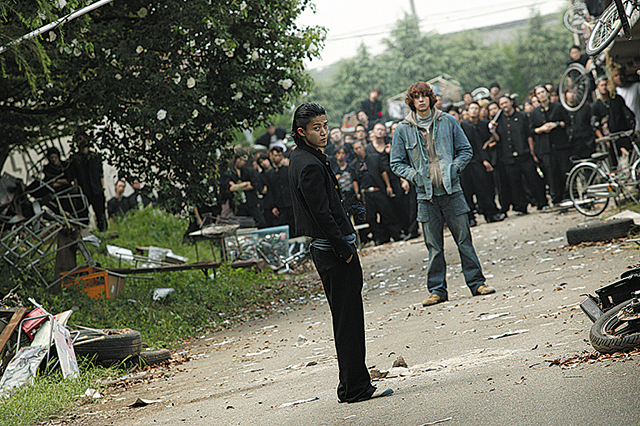 Broadcast Date
Japan Release: 2009.4.11
Episode / Duration
133 min.
Director
Scenario Writer
Shogo Muto (武藤将吾)
Rikiya Mizushima (水島力也)

Cast
Shun Oguri (小栗旬)
Kyosuke Yabe (やべきょうすけ)
Meisa Kuroki (黒木メイサ)
Nobuaki Kaneko (金子ノブアキ)
Haruma Miura (三浦春馬)
Sosuke Takaoka (高岡蒼甫)
Takayuki Yamada (山田孝之)

Now, in response to fervent requests for more, CROWS is back… for a new war! And another mind-blowing cinematic event!
Several months have passed since the end of the first episode. Genji (Shun Oguri) and his victorious G.P.S. alliance of Suzuran High School find themselves facing down a new challenge by the students of Hosen Academy, feared by everyone as "The Army of Killers."As Suzuran falls into disarray and disunity, a "super rookie" freshman of Hosen Academy, Tatsuya Bito (Haruma Miura), appears before the Crows to present them with their greatest challenge ever. – The final battle is on!