Double Kitchen
ダブル・キッチン   더블 키친   雙廚房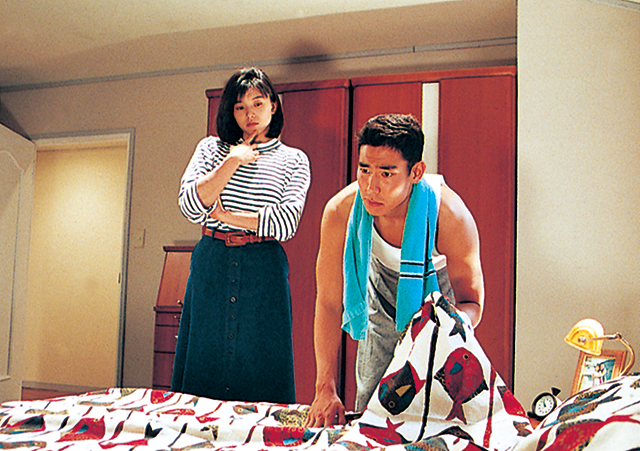 Broadcast Date
1993.4.16 - 1993.6.25
Episode / Duration
11 episodes 60 min. x 11 eps.
Scenario Writer
Cast
Tomoko Yamaguchi (山口智子)
Masanobu Takashima (高嶋政伸)
Shiro Ito (伊東四朗)
Yoko Nogiwa (野際陽子)
Megumi Yokoyama (横山めぐみ)
Maki Sakai (坂井真紀)
Miyoko Akaza (赤座美代子)
Shiro Sano (佐野史郎)
Lou-Oshiba (ルー大柴)
Fumie Hosokawa (細川ふみえ)

Double Kitchen is a heartwarming situation comedy about a newlywed couple sharing a house with the husband's parents in a suburb of Tokyo. Ordinary situations become hilarious cross-generational battlegrounds, as the wife and her mother-in-law pursue vastly different images of the ideal family.