Et Alors
エ・アロール~それがどうしたの~   隨性生活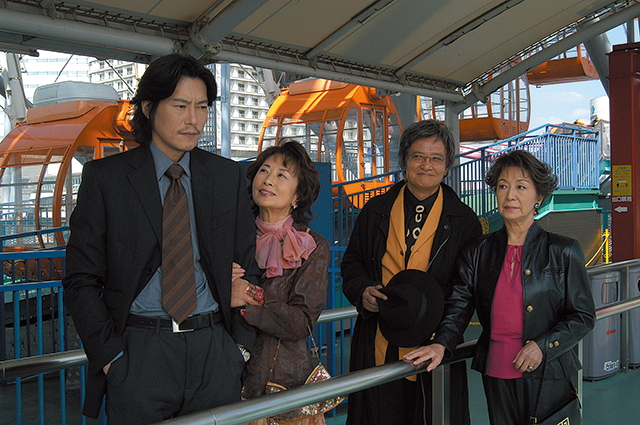 Broadcast Date
2003.10.09 - 2003.12.18
Episode / Duration
11 episodes 90 min. x 1 ep. / 60 min. x 10 eps.
Scenario Writer
Cast
Etsushi Toyokawa (豊川悦司)
Yoshino Kimura (木村佳乃)
Kazuko Yoshiyuki (吉行和子)
Toyokazu Minami (三波豊和)
Sumiko Yamada (山田スミ子)
Asami Mizukawa (水川あさみ)
Kenichiro Yasui (安居剣一郎)
Mitsuko Kusabue (草笛光子)
Masahiko Tsugawa (津川雅彦)
Ken Ogata (緒形拳)

The Villa Et Alors is a stylish retirement that allows its residents a great amount of freedom in living their lives. Maybe too much freedom! Takafumi Kurusu, a doctor, who has taken over management of the villa following his father's death, has his hands full fielding the various romantic problems of the residents. The villa's resident playboy is jumping from woman to woman. A female resident has fallen in love with the villa's young physiotherapist and when Kurusu tries to dissuade her he suddenly finds himself the object of her affections! Exhausted by his charges, Kurusu grumbles to his longtime girlfriend about the residents at home, but soon finds them influencing his life in more ways than he imagined!