GOOD LUCK!!
GOOD LUCK!!   굿 럭 !   GOOD LUCK!!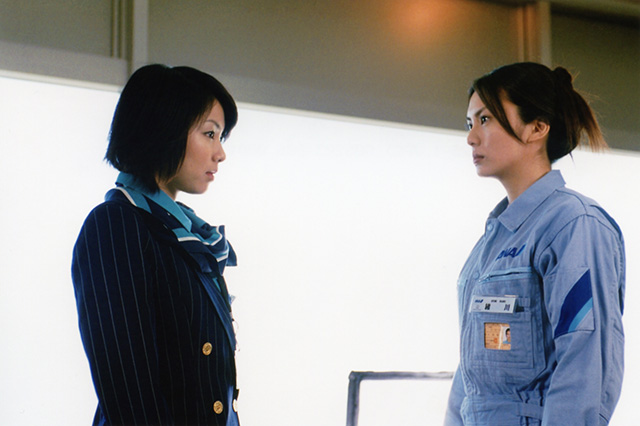 Broadcast Date
2003.1.19 - 2003.3.23
Episode / Duration
10 episodes 75 min x 2 eps / 65 min x 1 ep / 60 min x 7 eps
Scenario Writer
Cast
Takuya Kimura (木村拓哉)
Ko Shibasaki (柴咲コウ)
Shinichi Tsutsumi (堤真一)
Naoto Takenaka (竹中直人)
Hitomi Kuroki (黒木瞳)
Rina Uchiyama (内山理名)
Yasunori Danda (段田安則)
Jun Kaname (要潤)
Akiyoshi Nakao (中尾明慶)

Having achieved his life-long dream of being a pilot, Hajime is first officer on an international jetliner and is now working to become a captain. But he can't seem to please Captain Kouda, who has become an exacting taskmaster since an air incident many years ago. To complicate matters, he begins a relationship with stubborn and straight-talking mechanic, Ayumi, whose parents died many years ago in the plane crash for which Captain Kouda feels he is responsible. What follows is a story of 21st century love, dreams and passion.