I Wanna Fall in Love !!
恋がしたい恋がしたい恋がしたい   사랑하고파 사랑하고파 사랑하고파   好想好想談戀愛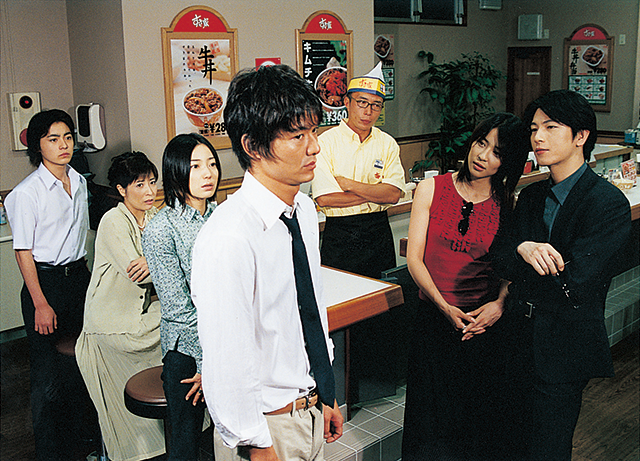 Broadcast Date
2009.8.24 - 2001.9.16
Episode / Duration
11 episodes 75 min x 2 eps / 60 min x 9 eps
Scenario Writer
Cast
Atsuro Watabe (渡部篤郎)
Miki Mizuno (水野美紀)
Miho Kanno (菅野美穂)
Mitsuhiro Oikawa (及川光博)
Takayuki Yamada (山田孝之)
Kumiko Okae (岡江久美子)
Jo-ji Tokoro (所ジョージ)
Koyuki (小雪)

Ryosuke's bride-to-be ran out on him one week before the wedding. Ai is self-centered and never knows what she wants. Shy and introverted, Mikan longs to find her true love. All three meet late at night in a diner and are never the same again. Having been given the wedding gift for Ryosuke's former bride-to-be and finding that it contained shoes she was wishing for, Mikan figures fate is trying to tell her something. But Ryosuke seems vexed by Ai's mysterious beauty, and Mikan must convince him of their fate together before Ai's charm carries him away.