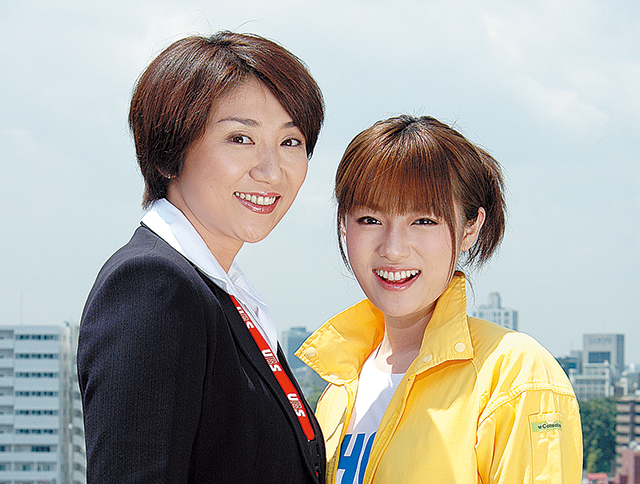 Broadcast Date
2005.7.14 - 2005.9.15
Episode / Duration
10 episodes 60 min. x 10 eps.
Scenario Writer
Cast
Kyoko Fukada (深田恭子)
Yuki Matsushita (松下由樹)
Shosuke Tanihara (谷原章介)
Shingo Tsurumi (鶴見辰吾)
Kazue Ito (伊藤かずえ)
Shugo Oshinari (忍成修吾)
Ginpuncho (銀粉蝶)
Takuma Shinoda (篠田拓馬)
Shuto Ayabe (綾部守人)
Tsuyoshi Ihara (伊原剛志)

Desperately in need of money, Hikari drops out of high school to pay her father's debts and starts working at a television station as a cleaning lady. There she meets Masako, a television producer suffering from her drama's low viewer ratings.
Masako soon realizes that Hikari has potential, and decides to hire her as one of her staff members. But things don't go as planned. Working in the male-dominated corporate culture of the TV station, the two women find themselves alternatively clashing and cooperating to achieve their goals. Despite their ups and downs, one common desire always brings them together and guides them… they just want to be happy!