Kamejiro: The U.S. Military's Most Feared Man
米軍(アメリカ)が最も恐れた男 その名は、カメジロー   미군이 가장 두려워한 남자, 그 이름은 가메지로   美軍最害怕的男人 他的名字叫龜次郎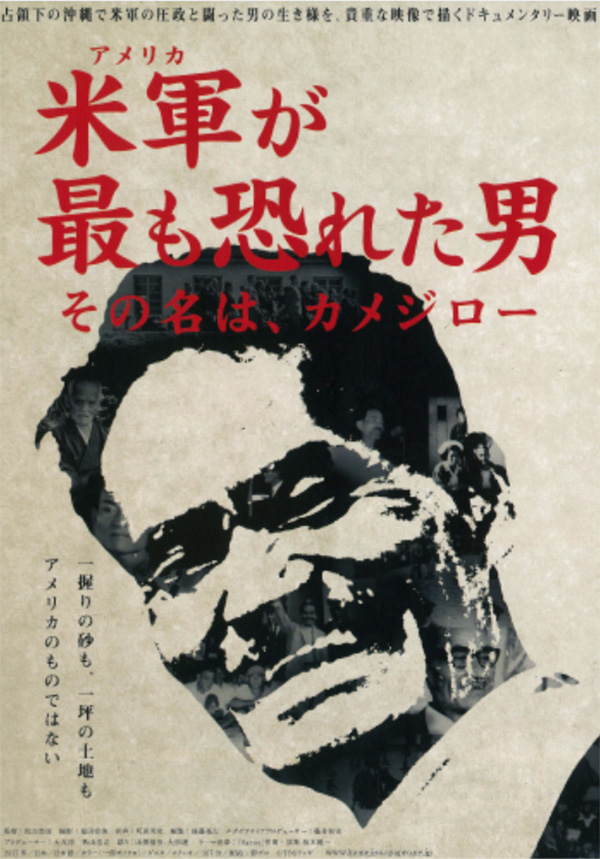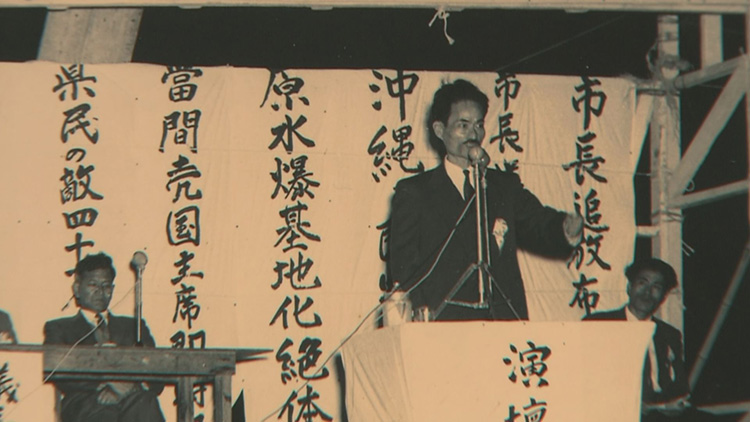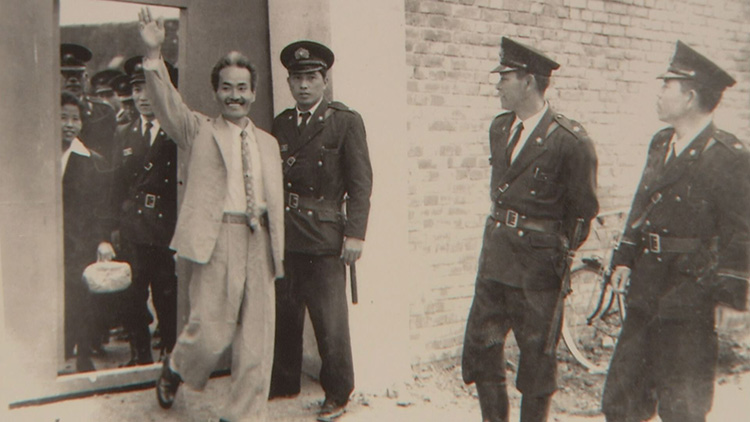 Broadcast Date
JP Release 2017.8.26
Episode / Duration
107 min
Director
Cast
A documentary about Kamejiro Senaga, the man who resisted America in U.S.-occupied Okinawa.
Okinawan opposition to U.S. military presence today draws its voice from him.
Following Japan's defeat in World War II, one man fearlessly continued to stand up to U.S. military occupation of Okinawa. He was Kamejiro Senaga, a hero with an indefatigable spirit of resistance, capable of drawing tens of thousands of people to him, and firing them up with his speeches. The U.S. military feared him and looked to quiet him somehow, but Kamejiro continued the fight, first as Naha mayor, and then as a national diet assemblyman. Using actual footage and interviews with such people as Kamejiro's daughter and former Okinawa governor, Keiichi Inamine, the untold story of Kamejiro Senaga, a man of deep conviction and passion, comes to life in this documentary film.
---
미국점령하의 오키나와에서 미군에 맞선 남자, 세나가 카메지로의 다큐멘터리 영화.
오키나와의 사람들은 왜 계속해서 목소리를 높이는 것일까, 그 원점은 카메지로였다.
제2차세계대전후 미군통치하의 오키나와에서 유일하게"탄압"을 두려워하지 않고 미군에게 NO라고 외치는 일본인이 있었다.「불굴」의 정신력으로 맞선 오키나와의 영웅 세나가 카메지로. 민중의 앞에 서서 연설회를 열면 매번 몇만명이 모였고 사람들은 열광했다. 그를 두려워한 미군은 갖가지 책략을 꾸미지만 민중의 지지를 받아 오키나와시장, 국회의원이라는 지위를 바꿔가며 싸워온 정치가, 카메지로. 그 알려지지 않은 실제영상과 신념을 관철한 저항의 인생을 이나미네 전오키나와지사와 카메지로의 차녀등 관계자의 증언을 통해 생생히 전달해가는 다큐멘터리.
---
在美國佔領下的沖繩對美軍絶不低頭的男人,瀨長龜次郎的記錄片電影。
為何沖繩的人們持續主張権利,它的起源是龜次郎――。
第二次大戰後,在美軍統治下的沖繩唯一不害怕"壓迫"對美軍呼喊NO的日本人。
以「不屈不撓」的精神一直挑戰的沖繩的英雄、瀨長龜次郎。當他站在民衆之前,召開演説會的時候,毎次都會有幾萬人聚集,熱狂得支持他。害怕他的美軍,雖然使用各種各樣的策謀,但在民衆的支撐下當了那霸市長,國會議員等,一邊改變身份一邊持續戰闘的政治家,龜次郎。通過稻嶺原沖繩縣知事和龜次郎的第二個女兒等有關人員的證言,把大家還不知道的他的實像和始終如一的信念刻畫出來的記錄片電影。