Let's Go, JETS! From Small Town Girls to U.S. Champions?!
チア☆ダン~女子高生がチアダンスで全米制覇しちゃったホントの話~   치어☆댄   高校女子啦啦隊☆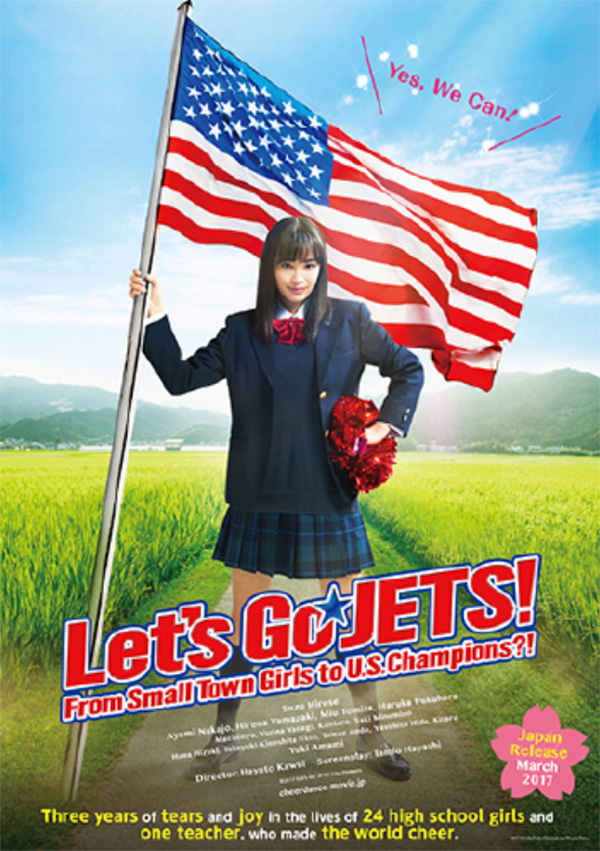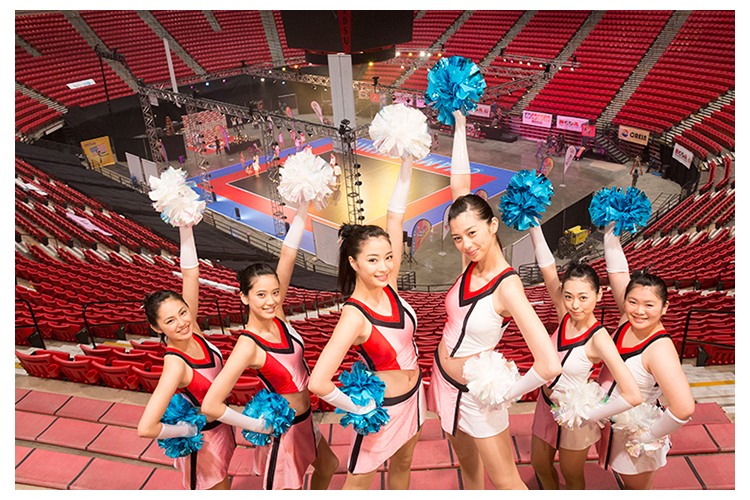 Broadcast Date
Japan Release: 2017.3.11
Episode / Duration
121 min.
Director
Scenario Writer
Cast
Suzu Hirose (広瀬すず)
Ayami Nakajo (中条あやみ)
Yuki Amami (天海祐希)
Hirona Yamazaki (山崎紘菜)
Miu Tomita (富田望生)
Haruka Fukuhara (福原遥)
Mackenyu (真剣佑)
Yurina Yanagi (柳ゆり菜)
Kentaro (健太郎)
Saki Minamino (南乃彩希)

Hikari Tomonaga has just entered high school at Central High in Fukui Prefecture and has joined the school's cheerdancing team of instruction includes a prohibition against everything from covering your forehead to romance and anything that may distract focus and energy from the goal of winning a national championship in the U.S. Hikari watches as one member after another buckles under the pressure and drops out, but she herself, with the support of another freshman teammate, Ayano, decides to stick with it. But will this ordinary high school teen be able to help lead her team to an all American cheerdancing championship?
---
후쿠이 중앙고교에 입학한 도모나가 히카리는 중학교 동창인 남학생을 응원하기 위해 치어댄스부에 가입한다. 하지만,「 목표는 미국대회 제패! 지정된 헤어스타일! 연애금지!」라는 엄격한 가르침과 스파르타 훈련이 그녀를 기다리고 있었다. 서둘러 선배들이 탈퇴하는 가운데 팀메이트인 아야노의 도움으로 겨우 치어댄스 동아리 활동을 이어나갈 결심을하는 히카리. 과연 치어댄스부는 "전미대회재패" 의 목표를달성할 수 있을까? 평범한 여고생들의 꿈으로의 도전이 지금 시작된다.
---
進入了県立福井中央高校的友永光,有個從中學就一直愛慕的同年級的男生。為了能每次在喜歡的人的比賽中幫對方加油而決定參加啦啦隊。但是好死不死,啦啦隊的顧問女老師早乙女薰是一個為了參加美國大賽並取得勝利,而禁止啦啦隊團員戀愛的嚴苛老師。在強大的壓力下不斷出現放棄的隊員的同時,光因為有著同是新人隊員彩乃的支持,所以下定決心繼續在嚴厲的指導下繼續啦啦隊的訓練。到底光和她的隊友們能否順利達成目標呢?讓我們一同支持普通女高校生們挑戰偉大的夢想吧!