Loved to Love
愛するために愛されたい   사랑하기 위해서 사랑 받고 싶어   跨時空愛情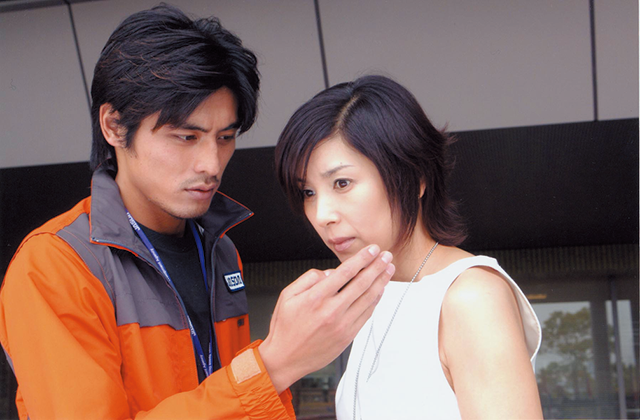 Broadcast Date
2003.7.3 - 2003.9.4
Episode / Duration
10 episodes 70 min. x 1 ep. / 60 min. x 9 eps.
Scenario Writer
Mika Ueda (梅田みか)
Aya Takei (武井彩)

Cast
Kenji Sakaguchi (坂口憲二)
Hitomi Kuroki (黒木瞳)
Rei Kikukawa (菊川怜)
Toshiro Yanagiba (柳葉敏郎)
Yu Yamada (山田優)
Masao Kusakari (草刈正雄)
Nobuhiro Takeda (武田修宏)


Motoharu is an elite pilot who has just completed astronaut training at NASA. A past incident has caused him to go out searching for something missing in his life, but he hasn't been able to find it and thus the void in his heart has only expanded. However, when Akiyama meets Reiko, a director at an investment bank who is looking at investing in an attempt at the first Japanese space shuttle launch, they are both changed forever. Although a mere chance encounter, their meeting seems to have much greater implications and deeper cosmic connections than even they are aware.