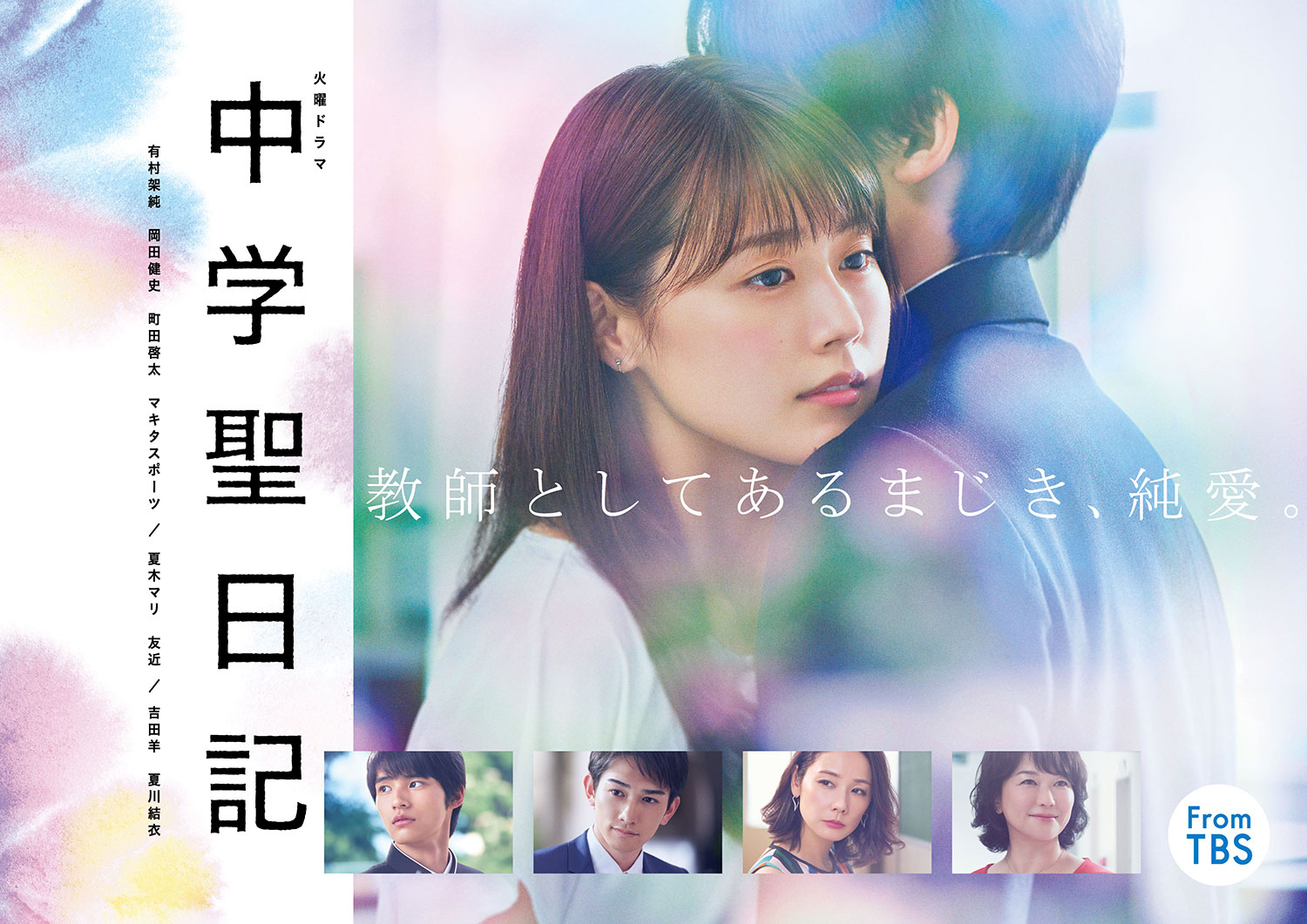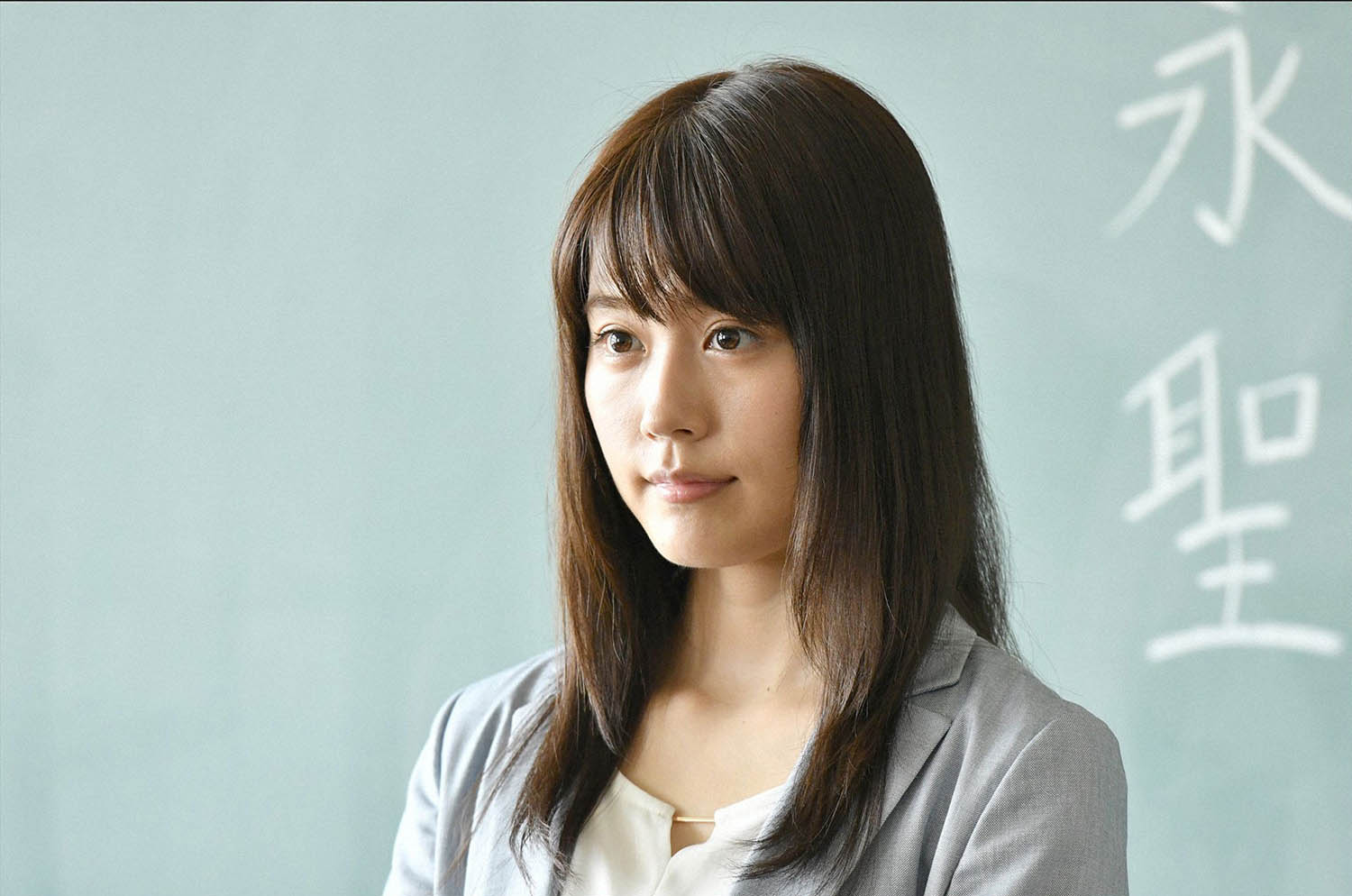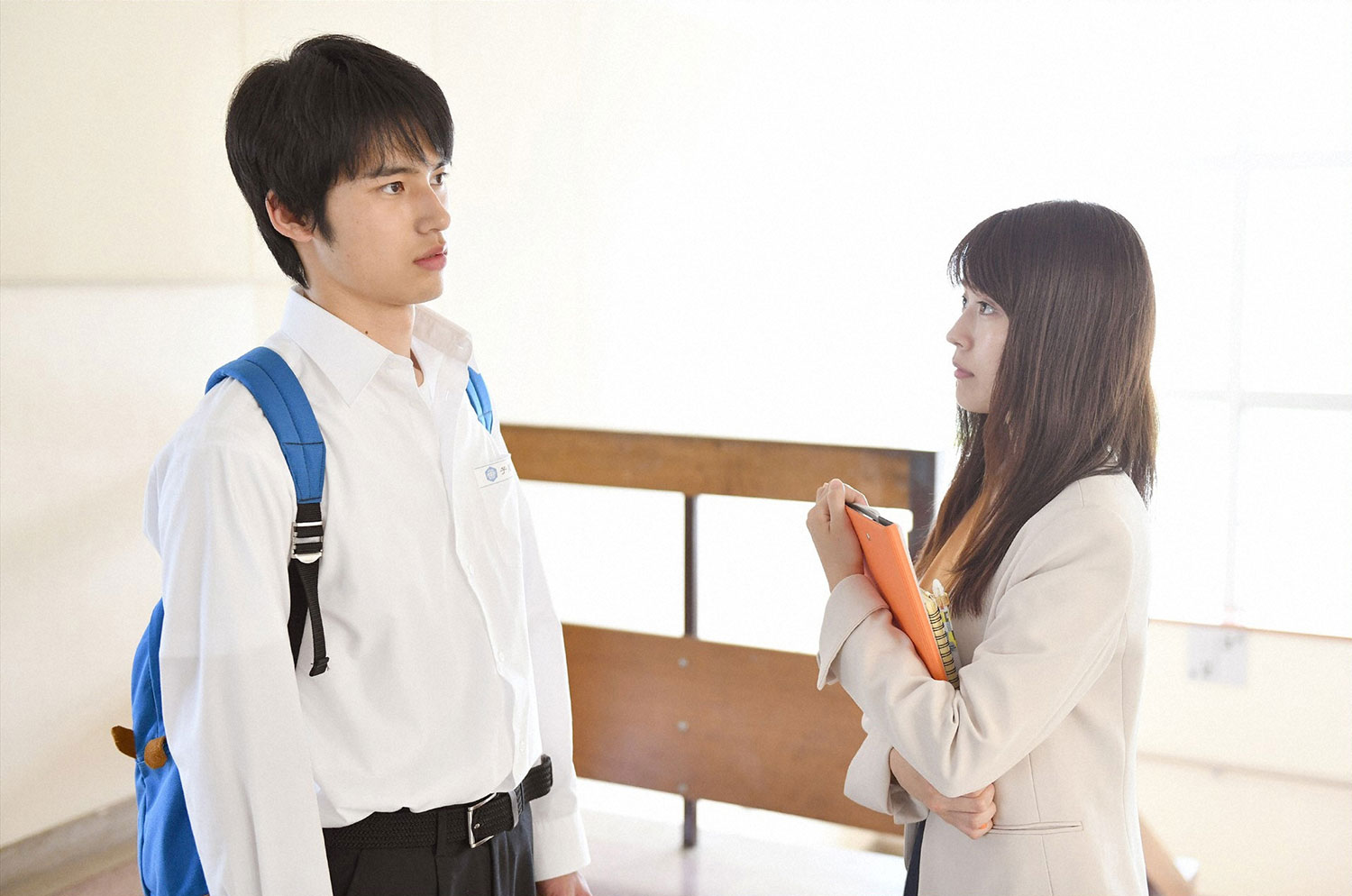 Broadcast Date
2018.10.9 - 2018.12.18
Episode / Duration
11 episodes 67 min x 11 eps
Scenario Writer
Cast
Kasumi Arimura (有村架純)
Kenshi Okada (岡田健史)
Yoh Yoshida (吉田羊)
Keita Machida (町田啓太)
Rina Ono (小野莉奈)
Yui Natsukawa (夏川結衣)
Makitasports (マキタスポーツ)
Tomochika (友近)
Mari Natsuki (夏木マリ)

Fulfilling a long-cherished dream, school teacher Hijiri Matsunaga is hired at a far-flung countryside middle school where she encounters, Akira Kuroiwa, a 9th grader with mysterious powers. Though 10 years younger than his teacher, Akira falls instantly in love with her and single-mindedly pursues her affections. But Hijiri has a devoted finance, Shotaro, with whom she keeps up a long-distance relationship. Aware that she should not reciprocate her student's feelings for her, Hijiri eventually finds her heart swayed by Akira's unremitting love and becomes attracted to him. Deeply conflicted between the affections of a pubescent youth and an elite company man, Hijiri's "forbidden" love triangle engulfs those around her in this "forbidden yet pure" love story between student and pupil.
---
오랜 꿈을 이루고 중학교 교사가 된 스에나가 히지리는 부임지인 벽촌의 중학교에서 신기한 매력을 가진 10살 연하의 중학교 3학년 쿠로이와 아키라를 만난다. 아키라는 첫눈에 히지리에게 사랑에 빠지고 솔직하게 자신의 사랑을 표현해간다. 하지만, 히지리에게는 자신을 소중히 여기는 장거리 연애 중인 약혼자가 있었다.
결코 좋아해서는 안된다고 머릿속으로는 알면서도 어느새 히지리의 마음은 크게 흔들리고 이윽고 아키라에게로 향해간다. 사춘기 소년인 아키라와 대기업에 근무하는 약혼자 쇼타로와의 사이에서 흔들리는 히지리. 이 세 사람의 금단의 삼각관계가 주변 사람들과 얽혀간다. 교사와 학생의 "금단의 순애"를 그린 러브스토리.
---
末永聖實現了多年的夢想,成為了中學教師。在上任處的鄉村初中裏,聖遇到了比自己小10歲的散發著不可思議魅力的初中三年級學生、黑岩晶。晶對聖一見鍾情,毫不遮掩地對聖表達愛意。但是,聖已經有了一個對自己很專情的異地戀的未婚夫。
雖然頭腦中明白絶對不可以愛上學生,但聖不知不覺的動心,漸漸地被晶所吸引。聖在思春期的少年晶和在一流企業工作的成熟男人勝太郎之間心搖擺不定。這三人的禁忌的三角關係把周圍的人也牽纏進去。老師與學生之間的禁忌的純愛故事。