Nihonto: The Movie~The World of "Katana"~
映画日本刀~刀剣の世界~   일본도 ~도검의 세계~   電影 日本刀~刀劍的世界~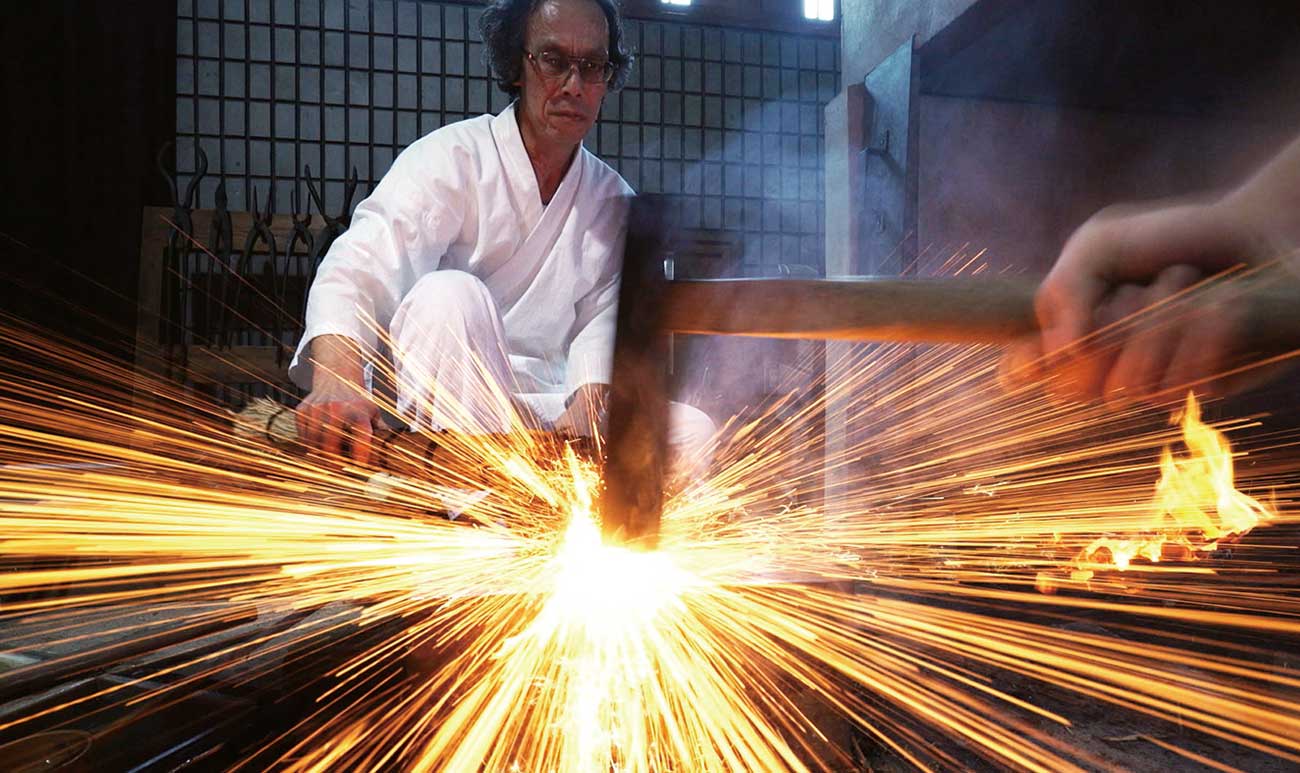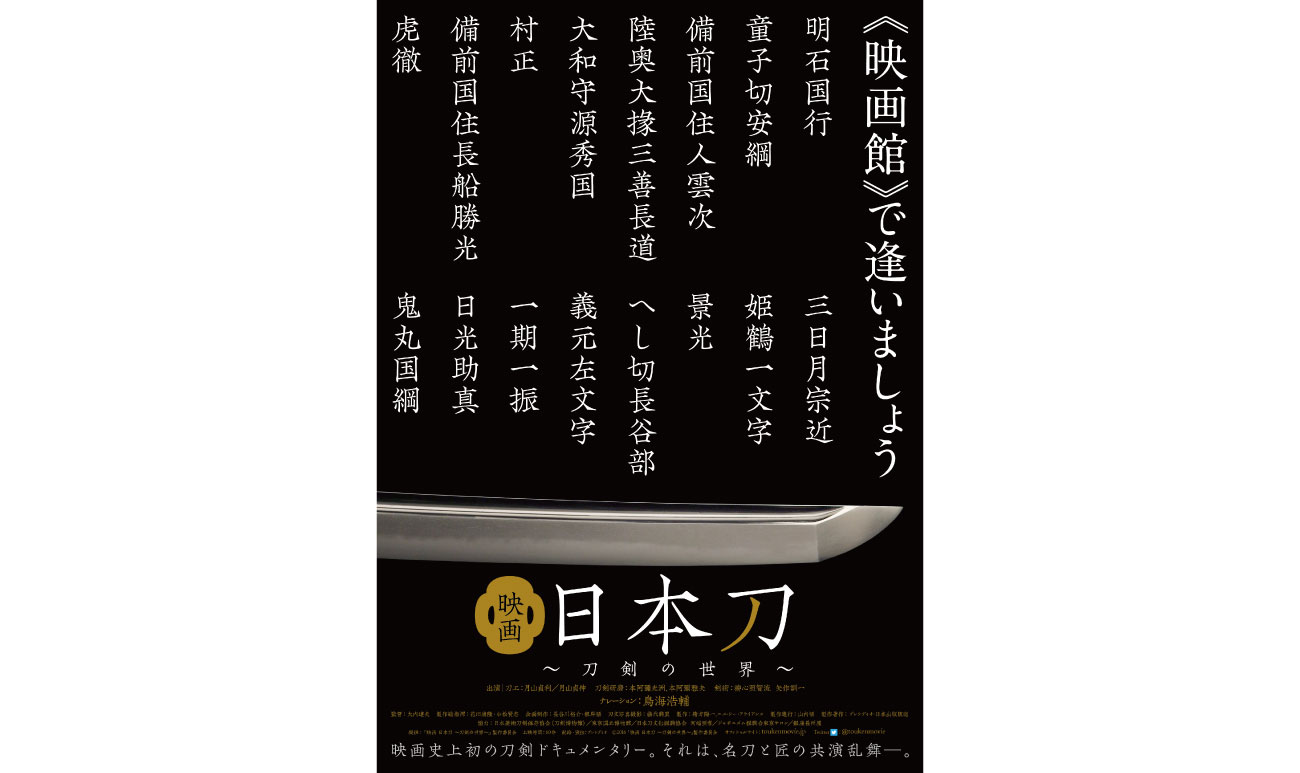 Broadcast Date
Japan Release: 2016.5.21
Episode / Duration
60 min.
Director
A documentary that shines a spotlight on Japan's long and vaunted tradition of sword making by introducing master sword makers and sharpeners, accompanied by tales of famous swords used by samurai generals and legendary swordsmen throughout history. The documentary explains the painstaking craftsmanship and time-honored techniques that go into making and tempering swords while providing backstories that shed light on the mind and spirit of the Japanese.

Narration: Kosuke Toriumi
---
명도로 불리는 도검과 무장 ・ 검호들과의 에피소드를 풀어가며 현재로 이어진 일본도 장인과 연마사의 장인기술에 스포트라이트를 비춘 다큐멘터리.
일본도 장인들이 기술속에서 최선을 다하여 만들어낸 일본도는 어떻게 만들어지는가? 그리고 어떤 역사를 거쳐 지금 우리 눈앞에 있는것인가? 도검에 담겨진 일본인의 정신과 혼이 은막을 수놓는다.
---
這是一部記錄片,一邊回顧被稱為名刀的刀劍以及它們的主人們的不平凡的命運,同時將鏡頭對準被流傳下來的現代刀鍛造技術與打磨師的工藝。
由技藝精湛的工匠用雙手鍛造的日本刀,是怎麼樣做成的? 並且它們是順著怎麼樣的歷史,來出現在我們的眼前的?
被裝在刀劍裡的日本人的心、魂,將要畫滿銀幕。