Nisekoi: False Love
ニセコイ   니세코이   偽戀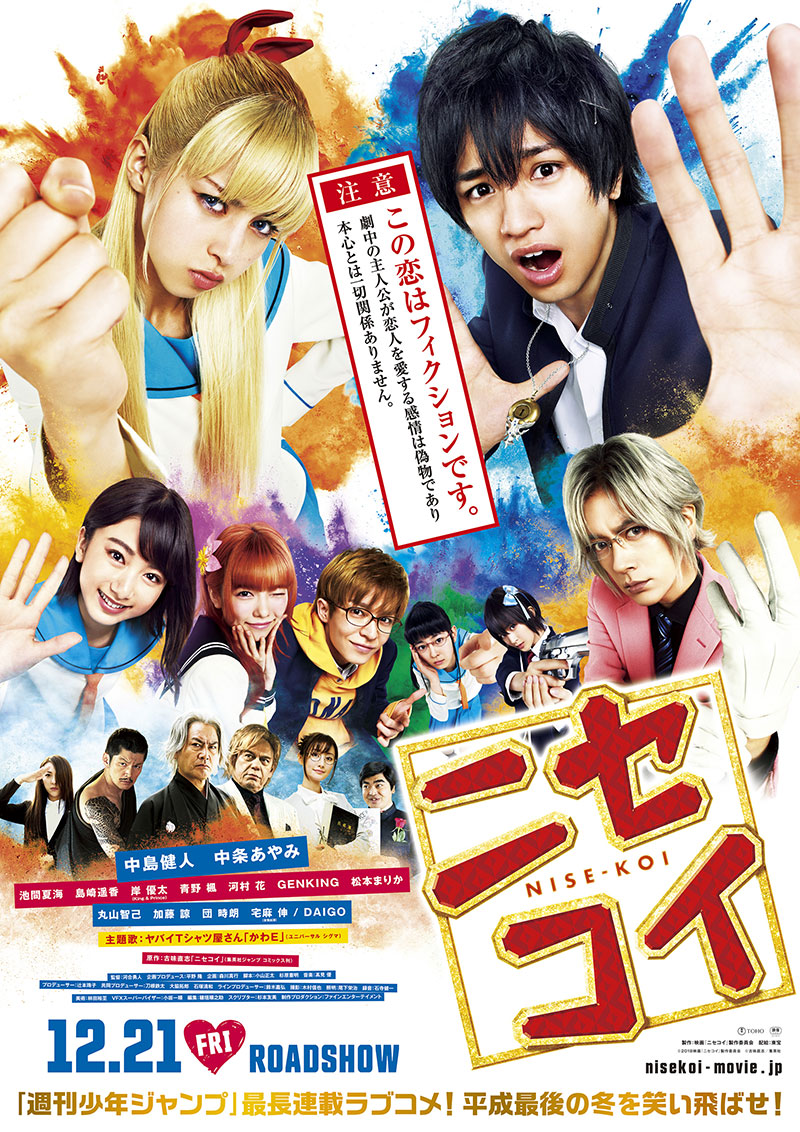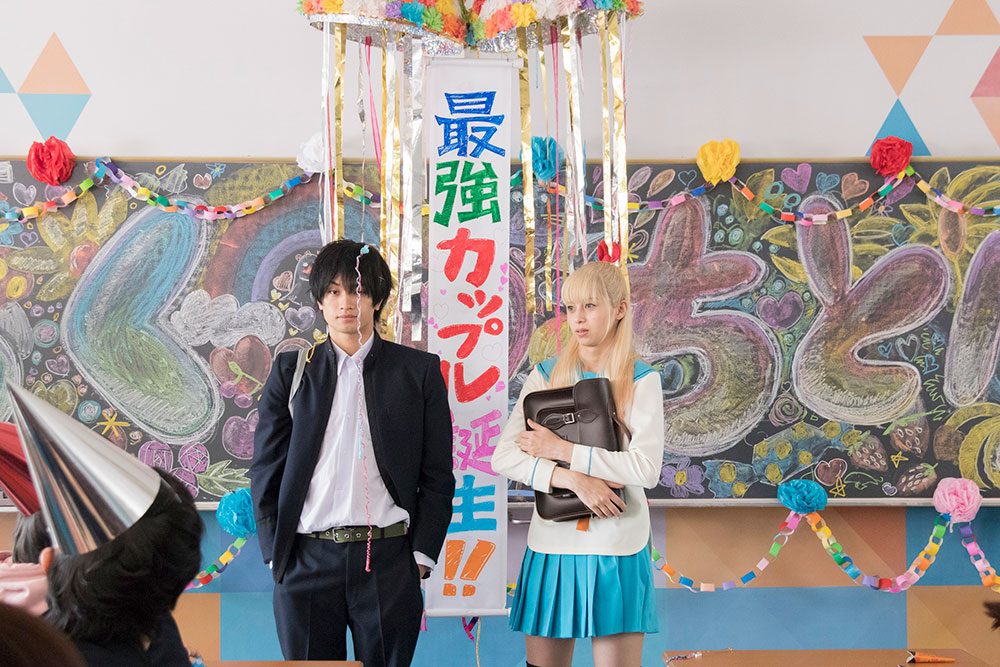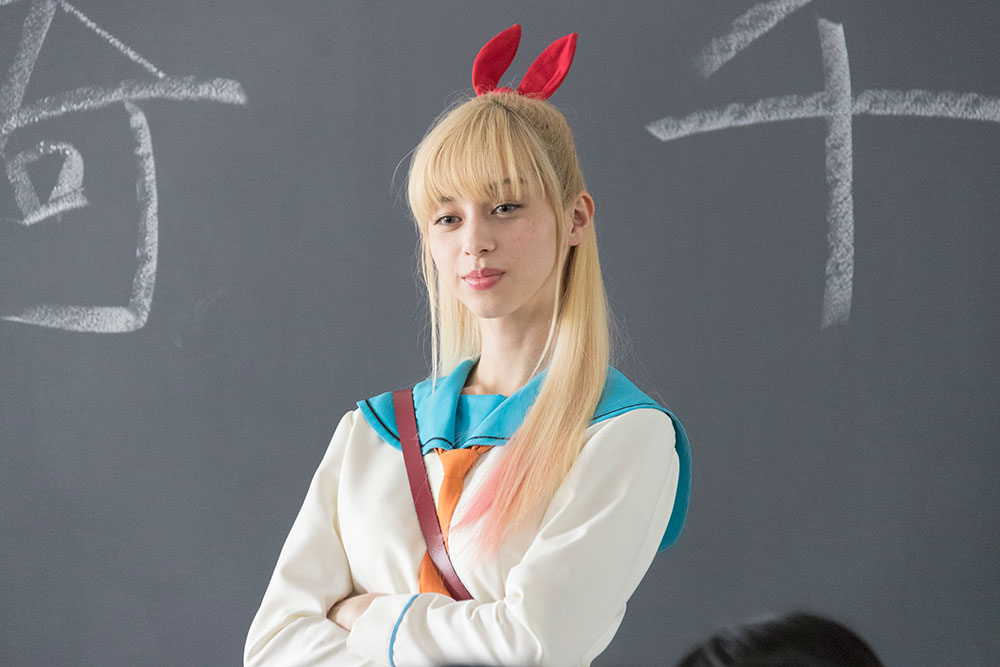 Broadcast Date
Japan Release: 2018.12.21
Episode / Duration
116 min.
Director
Cast
Kento Nakajima (中島健人)
Ayami Nakajo (中条あやみ)
Natsumi Ikema (池間夏海)
Haruka Shimazaki (島崎遥香)
Yuta Kishi (岸優太)
Kaede Aono (青野楓)
Hana Kawamura (河村花)
GENKING (GENKING)
Marika Matsumoto (松本まりか)
Tomomi Maruyama (丸山智己)

Raku, a peace-loving guy with a strong sense of justice and the son of a mafia boss and Chitoge, a daughter of a gangster, girly girl at heart, are forced by their parents to "pretend to be boyfriend and girlfriend" in order to stop a feud between their families. Raku and Chitoge are extremely reluctant, but have no choice, and so begins their high school life of false love.

Original Comic: Naoshi Komi "Nisekoi"
---
싸움을 싫어하고 정의감 강한 라쿠는 야쿠자 후계자의 외아들. 전학생 치토게는 걸핏하면 싸움이 잦지만 실은 청순스타일의 갱 보스의 딸. 살짝 보통과는 다르게 자란 두사람은 정반대의 성격. 그냥 보통의 평범한 고교생활을 보내길 원하고 있었다.
하지만, 조직간의 전쟁을 막기 위해 부모의 부탁으로 하는 수 없이 「연인행세」를 하게 된다. 너무너무 싫지만 어쩔 수 없었다. 그렇게 시작한 거짓연애의 고교생활.
「다투는 두 집안」의 아이들이 가짜 「연인사이」가 된다면…!?
그리고, 그 「가짜 사랑」이 어느새 「진짜 사랑」이 된다면…!?
---
厭惡爭吵的正義少年、樂,是黑道人物的獨生子。轉校生的千棘,是動不動就打架但其實有乙女般纯情的黑幫大小姐。在稍微不普通的環境里長大的兩人個性正相反。兩人很期盼過着普通的高中生活。
但此時,為了阻止雙方的抗爭兩人在父母請求下,無奈地「假裝成一對戀人」。雖然百分不願意不過也沒辦法。就這樣的,他們開始過冒牌戀人的高中生活。
如果「敵對關係的兩家」的孩子們,成為冒牌貨的「一對戀人」的時候會發生怎樣的事…!?
並且如果他們的「偽戀」不知不覺變成「真的戀愛」的時候會發生怎樣的事…!?