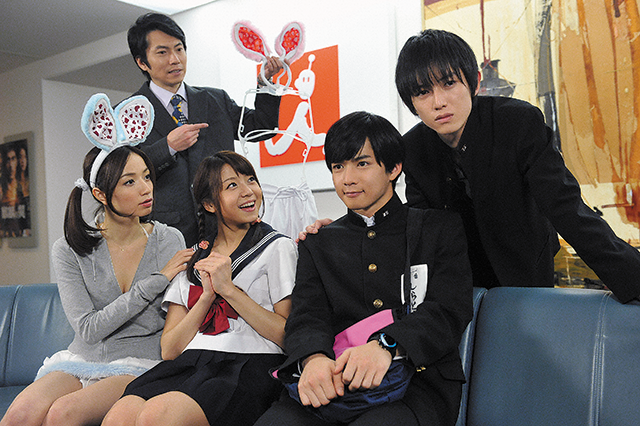 Broadcast Date
2012.1.27 - 2012.3.30
Episode / Duration
10 episodes 30 min. x 10 eps.
Scenario Writer
Kei Watanabe (渡辺啓)
Ichiro Anabuki (穴吹一朗)

Cast
Yudai Chiba (千葉雄大)
Kanata Hongo (本郷奏多)
Shizuka Nakamura (中村静香)
Fumihiko Tachiki (立木文彦)

Osamu Shirato is a timid man and ultra pushover who goes completely unnoticed by women and is devoid of any sex appeal. He's been searching vainly for employment for two years. But his life undergoes a radical change when he is reunited with a childhood friend named Hitoshi Kurosaki. Following a certain "incident," Osamu is suddenly a magnet for women as he finds himself embroiled in - and solving - one messy situation after another. Still hoping to "find work" over "solving crimes", the endearingly awkward Osamu can't bring himself to refuse requests for help, be it solving a murder, bank robbery or organized shoplifting to stopping stalkers, buggings, and graffiti.