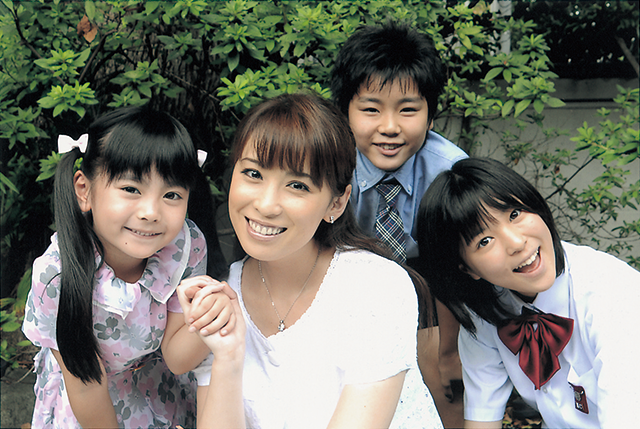 Broadcast Date
2007.10.29 - 2007.12.28
Episode / Duration
45 episodes 30 min. x 45 eps.
Scenario Writer
Cast
Akiko Hinagata (雛形あきこ)
Moe Arai (荒井萌)
Yuki Izumisawa (泉澤祐希)
Ai Miyoshi (三好杏依)
Koki Okada (岡田浩暉)
Jouji Shibue (渋江譲二)
Hironari Amano (渋江譲二)
Daisuke Shima (嶋大輔)
Miho Kanazawa (金澤美穂)
Taizo Niizuma (新妻大蔵)

Aki loses her husband-to-be right before their wedding. What is left for her are the three children he had with his ex-wife. This story depicts the transition of Aki and the children instantly becoming a "family," discovering love and bonds and building a true family. The new family of four heals their wounds of losing their loved one by gradually clearing up normal household issues and becomes true to themselves through their life in the nature of Nasu Heights.