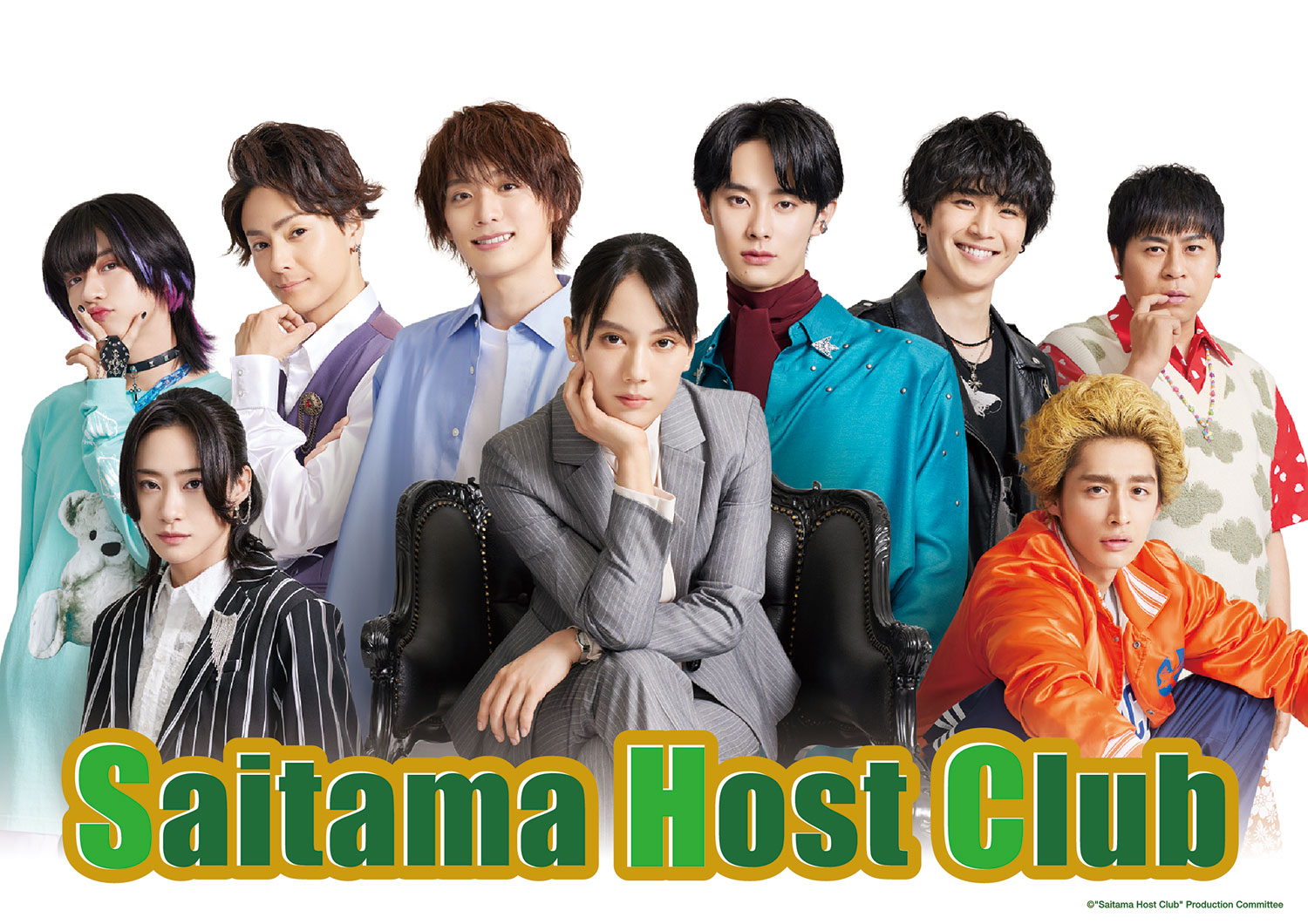 Broadcast Date
2023.7.25 - 2023.9.19
Episode / Duration
30 min × 8eps
Scenario Writer
Cast
Chihiro Yamamoto (山本千尋)
Taisei Fukumoto (福本大晴)
Raiku (楽駆)
Ryo Kimura (木村了)
Motoki Nakazawa (中沢元紀)
Kouki Tanaka (田中洸希)
Noritaka Hamao (濱尾ノリタカ)
Moriyabiyori (守谷日和)
Satsuki Nakayama (中山咲月)

Yurika is a top consultant who has restructured countless restaurants, but finds herself on new ground when hired by a local Saitama prefecture host club to prevent its hostile takeover by a large Tokyo outfit called Love 2000. Appalled by the club's mediocre "hosts" and poor customer relations, Yukari embarks on a new tactic of scouting a rank amateur and country farm boy, Kiseki, to serve as lead host, which rankles feathers but challenges everyone to learn and grow.
---
유리카는 수많은 음식점 경영을 재건시켜 업계에서는 이름이 알려진 우수한 컨설턴트.
어느 날 사이타마의 호스트 클럽「에이이치」로부터 가부키초 톱 호스트클럽 「러브 2000」과의 매수 이야기가 있으니 저지하고 싶다는 의뢰를 받는다.
처음으로 호스트 클럽으로부터 의뢰를 받은 것에 당황해하며 가보니 그곳에는 외모도 접객 수준도 목표도 어중간한 녀석들뿐인데….
재건을 위해 식물 이외는 말을 섞지 않는 엄청나게 소심한 농가의 아들, 기세키를 스카우트한다.
어딘가 어중간하고 창피한 호스트들이지만 현실에 직면하면서 성장하고 전략을 세워 가며 「에이이치」의 재건을 위해 맞선다!
---
由莉加是個讓許多餐廳起死回生、業界知名的優秀顧問。
某天,她接到了希望能阻止埼玉的公關店「E-ICHI」被歌舞伎町頂尖公關店「LOVE 2000」併購的案件。
這是第一次接到來自公關店的案件,雖然感到疑惑卻仍舊赴約。但是迎接她的,卻是長相、服務、工作目標都半吊子狀態的公關們…。
賭上了這次的重建任務,她發掘了只對植物說話,性格內向的農家兒子・輝石。
雖然是群半吊子又土裡土氣的公關們,但卻也在一次次的衝突中成長,開始制定各種策略,一同為了重建「E-ICHI」發奮努力!