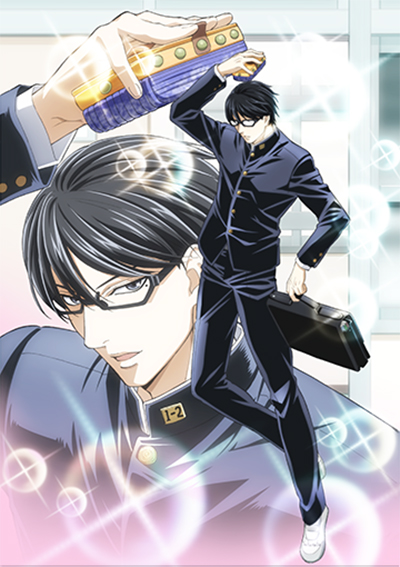 Just who is Sakamoto? He's enigmatic. He's clever. He's dashing. No challenge is too great and no cause is too small for Sakamoto. Girls love him, guys hate him for it, and despite efforts to humiliate him, Sakamoto is flawlessly able to emerge from the fray, even cooler than ever. Who knows what Sakamoto is going to do next? Whatever it is, it will be fabulous!
---
쿨 아니 쿨리스트한 고등학생 사카모토의 학교생활을 그린이야기이다.
입학하자마자 학교전체의 주목을 받는 한명의 학생이 있었다.
그의 이름은 사카모토.
그가 하면 보통의 좌우반복뛰기는 특별한 기술 「레퍼티션사이드스텝」으로 변신하고 선배들의「심부름꾼」취급은「대접」으로 클래스가 바뀐다.
그런 그의 쿨한 일거수일투족에서 눈을 뗄 수 없다!
---
這是一部講述無論是在學業、體育、音樂、美術、家事都很拿手,舉手投足都是炫酷有型的全能高中生-坂本的故事。
剛進來學校便引起全班同學的注目,因此經常招致他人羡慕與嫉妒,不過總能隨機應變,化險為夷。
就連一個普通的跳躍動作,都能經由他的巧思變成酷炫祕技「終極反覆左右跳」。
這是一部能讓觀眾目不轉睛,津津有味的高中校園生活物語!