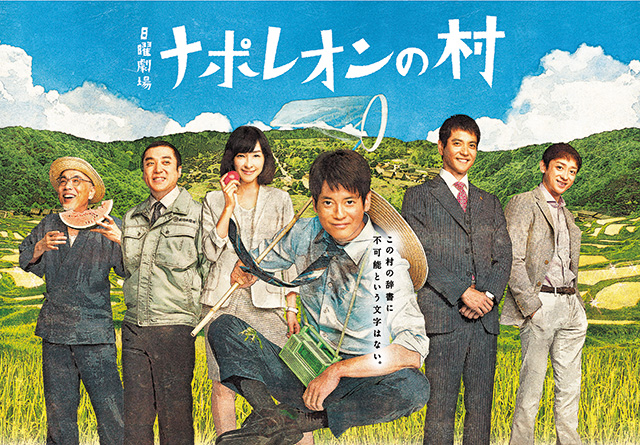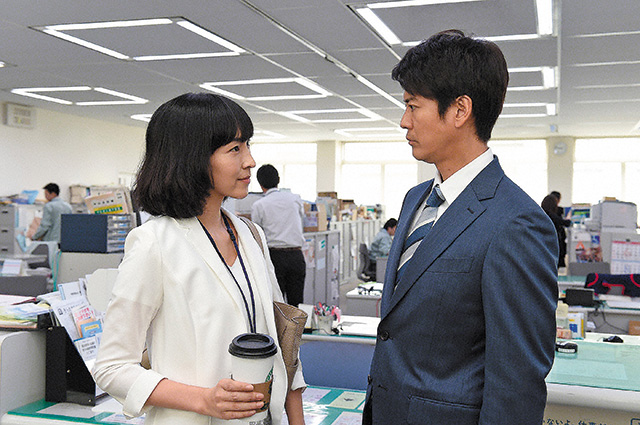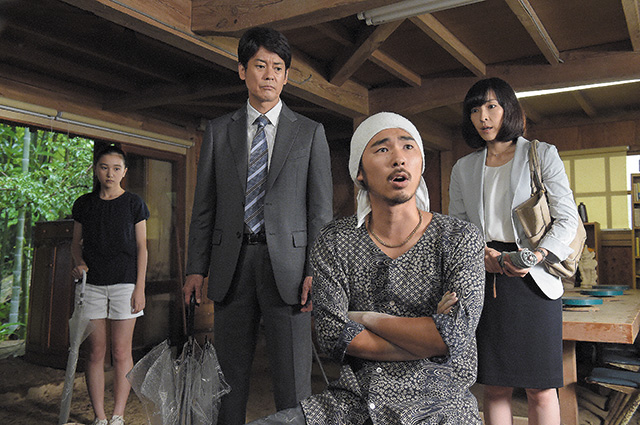 Broadcast Date
2015.7.19 - 2015.9.20
Episode / Duration
7 episodes 85 min x 1 ep / 75 min x 3 eps / 60 min x 3 eps
Scenario Writer
Cast
Toshiaki Karasawa (唐沢寿明)
Kumiko Aso (麻生久美子)
Ikki Sawamura (沢村一樹)
Koji Yamamoto (山本耕史)
Murotsuyoshi (ムロツヨシ)
Ryo Iwamatsu (岩松了)
Hidetoshi Hoshida (星田英利)
Tasuku Nagase (永瀬匡)
Kenjiro Yamashita (山下健二郎)
Kenta Hamano (浜野謙太)

"The word 'impossible' is not French."
The hero who immortalized those words? Napoleon Bonaparte. Fast forward far into the future. The setting is Tokyo five years prior to it hosting the Summer Olympics games. A curious man arrives at a mountain village of Kagura on the western edge of the city. He is Eiji Asai, a seasoned civil servant possessing the vitality to do the impossible - to save a dying town. Affected by his unconventional methods and remarkable achievements, a town of once listless city workers and estranged residents undergoes a transformation in this uplifting tale of revival and rebirth.
---
「내 사전에 불가능이란 없다!」
일찍이 프랑스에 이런 명언을 남긴 한명의 위대한 영웅이 있었다. 남자의 이름은 나폴레옹 보나파르트. 세월은 흘러 5년후 개최될 올림픽에 들떠 있는 도쿄. 그런 도쿄의 서쪽끝 산자락의 가구라 마을에 조금은 색다른 남자가 나타났다. 그의 이름은 아사이 에이지. 소멸만을 기다리는 마을에 돌연이 나타난 백전연마의 공무원은 "불가능"을 "가능"으로 바꾸는 지칠줄 모르는 활동력의 소유자였다. 아사이의 틀을 벗어난 도전과 쾌거에 영향을 받아 형식뿐인 일만을 해오던 공무원들과 제각각이던 마을 사람들에게 조금씩 변화가 일어난다. 더이상 손을 쓸 수 없었던 마을이 다시 태어나는 모습을 그린 상쾌한 성공스토리!
---
在石川縣的邊緣村落裡出現了一個創造奇蹟的男人!他的名字是高野誠鮮。一直在東京工作的他,出生是石川縣裡延續四十代的名門寺廟的僧侶後代。他決定回老家擔任當地縣政府的公務員。回到懷念已久的故鄉後映在高野眼裏的竟然是連居民都已快放棄希望的邊緣部落。再這樣下去,這個村落真的會消失・・・。
這是一部描寫已經到了谷底的人們如何堅強地團結起來重拾希望去奮鬥,真實故事改編的物語。讓我們一同看村民們為了他們的故鄉跟著超出您想像的超級公務員如何創造感人肺腑的奇蹟,跟著他們一起吶喊"這世界上絕對沒有我們做不到的事!"