School Wars 1, 2
スクール・ウォーズ1、2   학교대항 1, 2   學校戰爭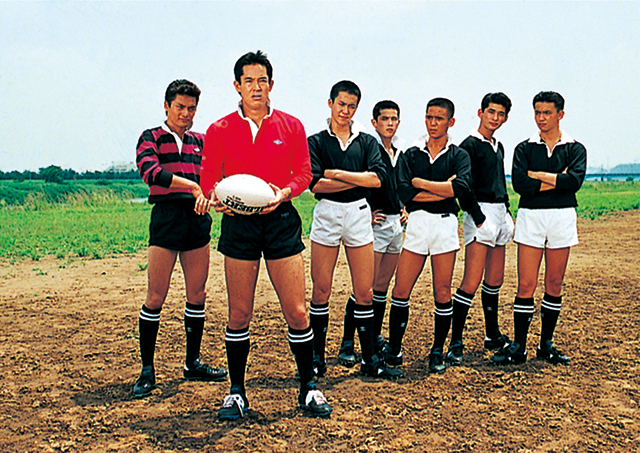 Broadcast Date
Part.1: 1984.10.06 - 1985.4.6
Part.2: 1990.9.4 - 1991.1.8
Episode / Duration
43 episodes Part.1: 60 min. x 27 eps
Part.2: 60 min. x 16 eps.
Scenario Writer
Hiroshi Nagano (長野洋)
Kiyohide Ohara (大原清秀)

Cast
Shinji Yamashita (山下真司)
Nana Okada (岡田奈々)
Akiko Wada (和田アキ子)
Yuki Matsumura (松村雄基)

A man's passionate lifestyle and boundless energy have a miraculous effect on his students. Where the school previously had been known only for its fights, it is suddenly celebrating a national rugby championship in its first year of serious competition. Here is education the way it should be.