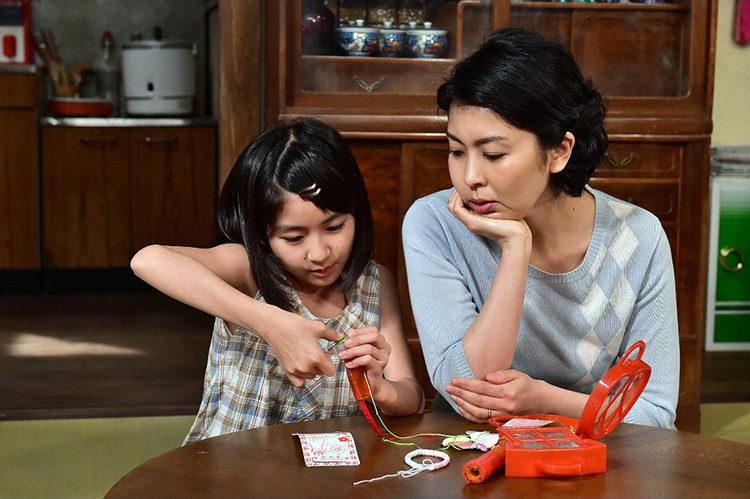 Broadcast Date
2016.7.4
Episode / Duration
1 episode 120 min × 1 ep
Scenario Writer
Cast
With dreams of becoming a Naoki Prize-winning author, Tomeji Kosuge is a widower who ekes out a living as a reporter for a trade newspaper while caring for his young daughter, Noriko, and living with his mother, Takie around 1963. Based on the true story of writer, Shuhei Fujisawa, Simple is Best traces the half life of protagonist, Fujisawa, up until his winning of the Naoki Prize in 1973 as seen through the eyes of his beloved daughter, Noriko.
A moving and poignant depiction about a man's abiding love for family and passionate pursuit of a dream.
---
나오키상 작가인 후지사와 슈헤이. 소설가를 꿈꾸며 본명인 고스게토메지라는 이름으로「식품가공신문」의 기자로 근무했던 1963년,아내를 먼저 떠나보내고 외동딸 노부코와 어머니와 검소하게 살고 있었다. 그 후, 고스게 카즈코와 재혼하고 1973년 나오키상을 수상하기까지의 가족과의 일상을 후지사와 슈헤이의 딸 노부코의 시선으로그린 휴먼드라마. 무뚝뚝하지만 자신의 꿈을 이루기위해 노력하며 가족과의 사랑에 최선을 다한 후지사와 슈헤이의 반생애를 그렸다.
---
這是一部描寫直木賞作家・藤澤周平追尋成為小說家夢想的一生的故事。本名是小菅留治的他,昭和38年在食品加工新聞社擔任記者。他的妻子過世之後留下了年幼的女兒-展子。他和母親及女兒一同拮据地生活直到和小菅和子再婚,並在昭和48年獲得對於小說家來說最高榮譽的直木賞。導演由他的愛女展子的角度來呈現給觀眾藤澤周平輾轉的一生,隨著藤澤周平一同追夢和珍愛的家人相處的過程,讓我們也一起再次找回追求自己夢想的勇氣吧。