Sweet Home
スウィート・ホーム   溫暖家庭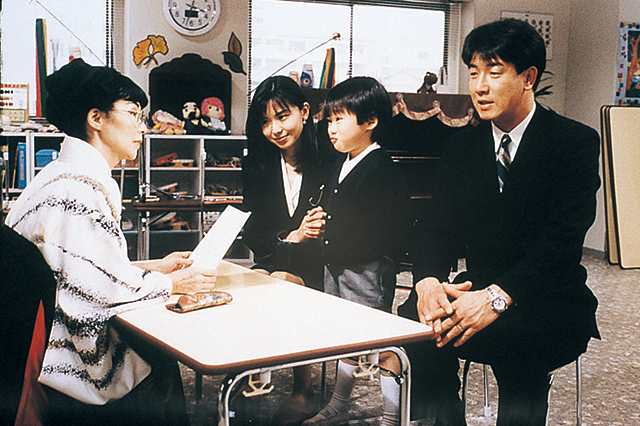 Broadcast Date
1994.1.9 - 1994.3.27
Episode / Duration
12 episodes 60 min. x 12 eps.
Scenario Writer
Cast
Hiroshi Fuse (布施博)
Tomoko Yamaguchi (山口智子)
Yasunori Danda (段田安則)
Kanako Fukaura (深浦加奈子)
Asaka Seto (瀬戸朝香)
Isao Hashizume (橋爪功)
Yoko Nogiwa (野際陽子)
Maho Toyota (とよた真帆)
Hiromasa Taguchi (田口浩正)

Wakaba is very concerned about her son's entrance exams for elementary school. However, there are so many things that she does not know and is at a loss to help her son. Her frantic worrying makes mountains out of molehills and causes trouble for others, including her husband. This drama describes with a touch of comedy the trials and tribulations parents go through when it comes to their children's education.