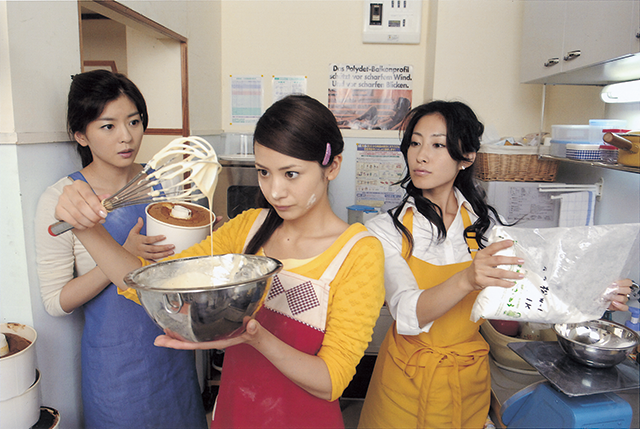 Broadcast Date
2006.9.4 - 2006.10.27
Episode / Duration
40 episodes 30 min. x 40 eps.
Scenario Writer
Shuko Arai (荒井修子)
Asami Yamaguchi (山口あさみ)

Cast
Aiko Ito (いとうあいこ)
Shinobu Nakayama (中山忍)
Hiroko Sato (佐藤寛子)
Daijiro Kawaoka (川岡大次郎)
Takashi Tsumura (津村鷹志)
Kaohiko Kaoda (顔田顔彦)
Sotaro Suzuki (鈴木宗太郎)
Susumu Kobayashi (小林すすむ)
Mikihisa Azuma (東幹久)

Three women working for a big corporation full of catch-22s have finally broken out of the company with a dream of starting their own business! Their goal is to open a specialty shop for mail-order sweets. But challenges and difficulties fall upon them one after another.
These three women, who are positive about both their love lives and careers, are sure to give "genki" power to female audiences.