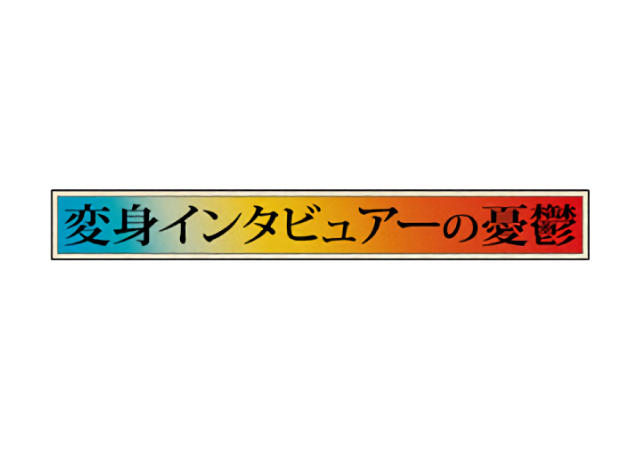 Broadcast Date
2013.10.21 - 2013.12.23
Episode / Duration
10 episodes 30 min. x 10 eps.
Scenario Writer
Cast
Yuichi Nakamaru (中丸雄一)
Fumino Kimrura (木村文乃)
Eri Fuse (ふせえり)
Suzuki Matsuo (松尾スズキ)
Hidekazu Mashima (眞島秀和)
Yuko Nakamura (中村優子)
Yusuke Shoji (少路勇介)
Marie Machida (町田マリー)
Yutaka Mishima (三島ゆたか)
Jyonmyon Pe (裴ジョンミョン)

A mystery writer and master of-the-trick-ending turns active interviewer in search of answers to a series of mysteries taking place in the realm between the virtual world and reality in an isolated town. Suffering from writer's block, the author teams with his editor to solve a gothic murder that leads them down a labyrinthine path in this edgy mystery with dark comedy streaks.