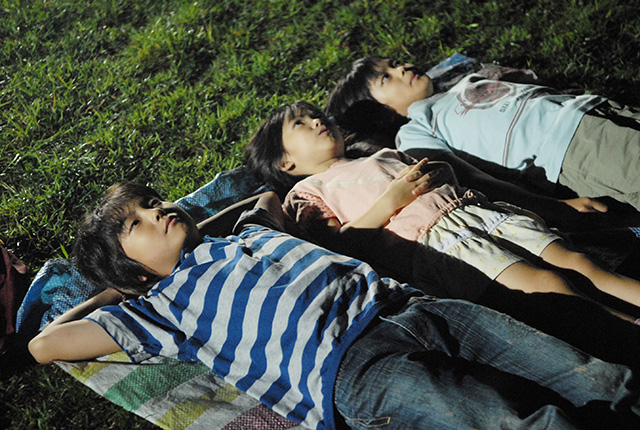 Broadcast Date
2008.10.17 - 2008.12.19
Episode / Duration
10 episodes 75min. x 2 eps. / 60min. x 8 eps.
Scenario Writer
Cast
Kazunari Ninomiya (二宮和也)
Ryo Nishikido (錦戸亮)
Erika Toda (戸田恵梨香)
Jun Kaname (要潤)
Toshinori Omi (尾美としのり)
Osamu Shitara (設楽統)
Kenta Kiritani (桐谷健太)
Yumi Aso (麻生祐未)
Tomiyuki Kunihiro (国広富之)
Ryusei Saito (齋藤隆成)

"When we grow up… We'll kill him together". Koichi, Taisuke, and Shizuna are three siblings whose parents had been brutally murdered when they were just elementary school children, and they vowed to avenge the death of their parents. Fourteen years later, their vengeful plan unravels countless new facts. A shocking revelation leads to an overwhelmingly emotional ending. What will become of the siblings who have lived their lives solely in reliance of their bond alone?