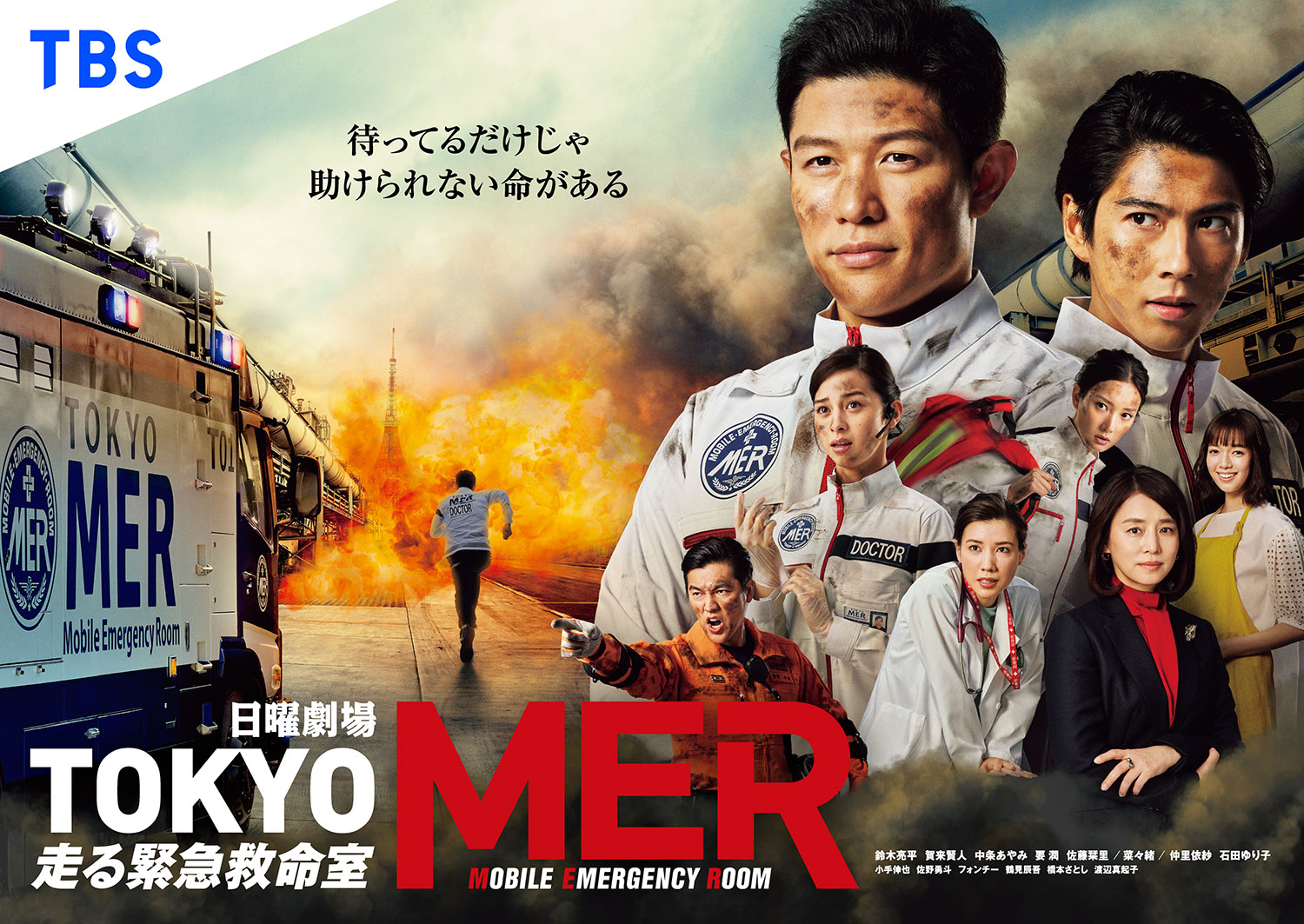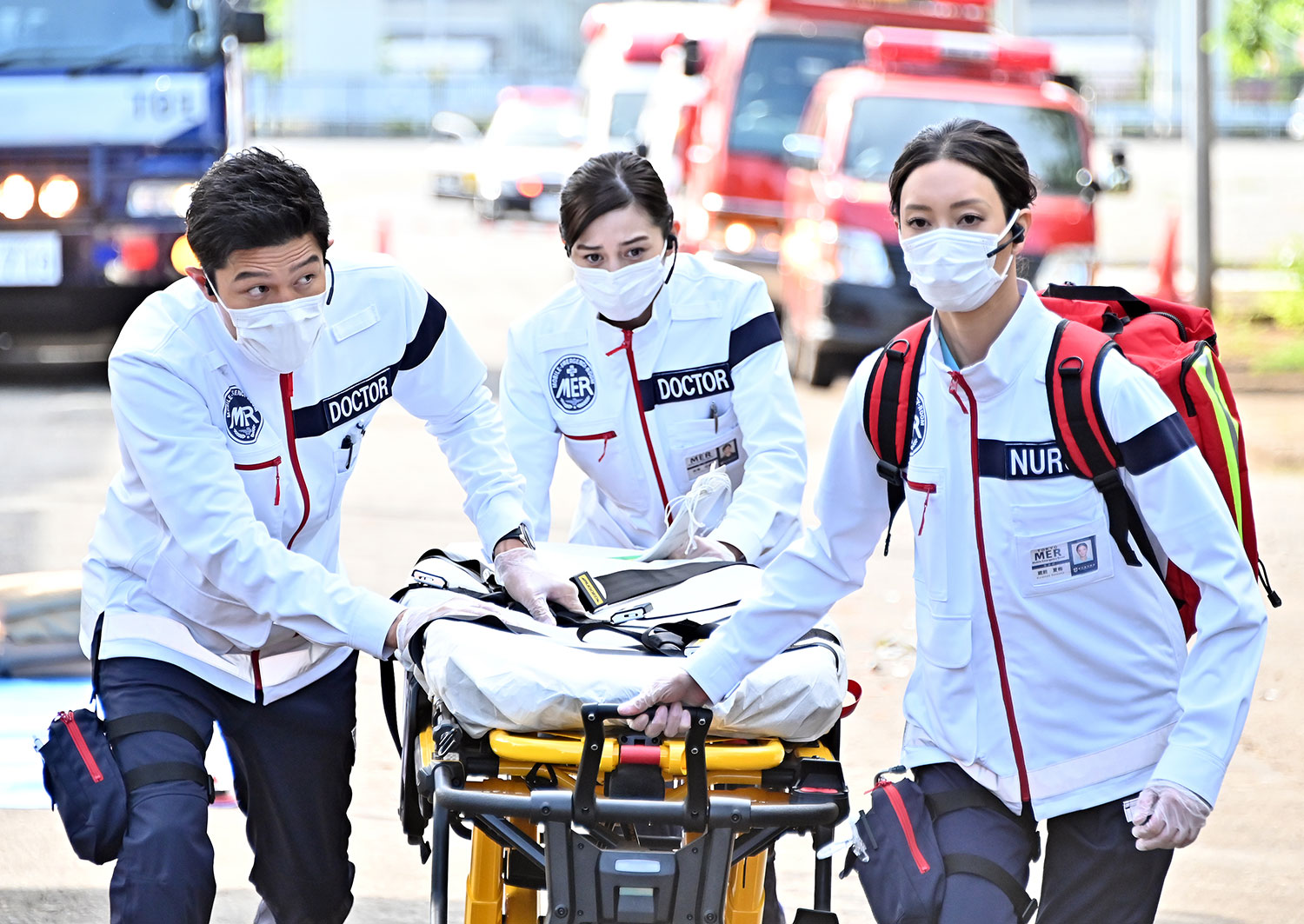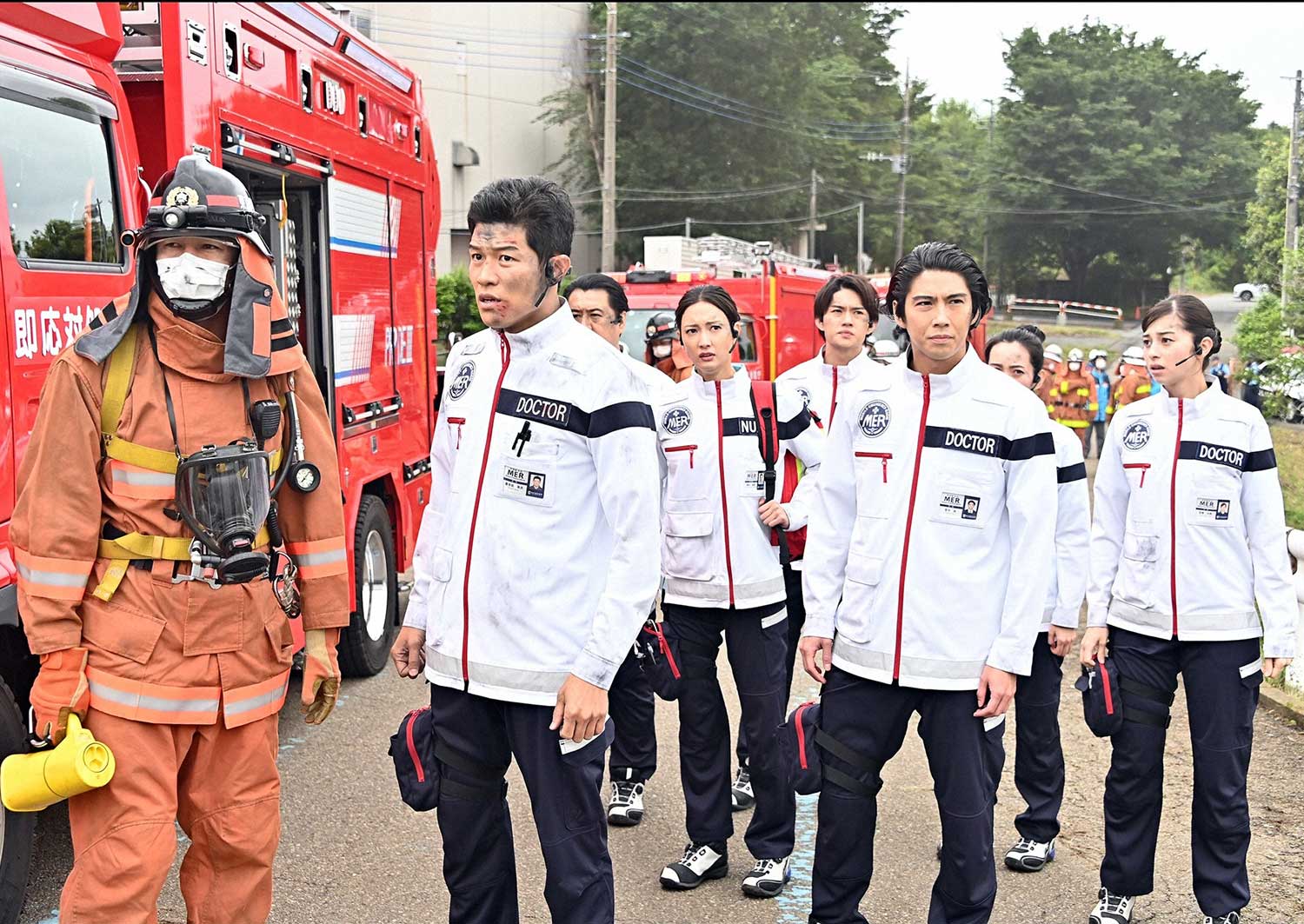 Broadcast Date
2021.7.4 - 2021.9.12
Episode / Duration
Eps 11 85 min × 1 ep / 75 min × 2 eps / 60 min × 8 eps
Scenario Writer
Cast
Ryohei Suzuki (鈴木亮平)
Kento Kaku (賀来賢人)
Ayami Nakajo (中条あやみ)
Jun Kaname (要潤)
Shinya Kote (小手伸也)
Hayato Sano (佐野勇斗)
Shiori Sato (佐藤栞里)
Fonchi Phuongchi (フォンチー)
Kanta Sato (佐藤寛太)
Nanao (菜々緒)

Kota Kitami, a brilliant young ER doctor, has been handpicked by Mayor Azusa Akatsuka to head a new emergency response team dubbed TOKYO Mobile Emergency Room, or MER, outfitted with leading-edge medical technology and a large mobile operating theatre to respond to major accidents, natural disasters, and other emergencies. Their mission is simple: Save every life. Team member Nao Otowa, sent by the Ministry of Health, Labour and Welfare on a secret mission, ends up forming a close professional bond with Kota, and together the two men put their lives on the line every day to rescue others. But perhaps there's more to Kota's superhuman bravery and self-sacrifice than meets the eye...
---
경이적인 구명 기술을 가진 응급의사 기타미 코타는 도쿄지사의 명령으로 신설된 구명 응급팀 TOKYO MER의 리더.
최신 의료기기와 수술실을 탑재한 대형차량으로 재해와 사건 사고 현장으로 달려가 부상자를 치료한다.
"한 명도 사망자를 내지 않는 것"이 그들에게 내려진 미션이다.
의사 오토와 나오는「TOKYO MER」의 정식인가 거부를 위해 장관이 파견한 스파이였다. 하지만, 두 사람은 어느덧 의기투합하여 최고의 동료가 되어간다.
「기다리기만 한다면 생명은 구할 수 없다」라는 강한 신념으로 그 어떤 현장에서도 중상의 환자에게 달려가는 기타미. 그 장렬한 각오와 구명에 대한 집념의 이면에는 무엇이 있을까?
---
擁有驚人急救醫術的超級急救醫,喜多見幸太為東京都知事下令新設之專業急救團隊「TOKYO MER」的隊長。
被稱作MER的大型救護車配備著有最新的醫療器材及手術室,前往發生重大天災人禍等十分危險的事故現場,在第一時間為傷患進行急救為此團隊的使命。"要救活每一個人"亦為團員們的最大任務。
團員之一的醫生・音羽尚為厚生勞動省的官員,因厚生勞動大臣之令加入團隊為的是阻止「TOKYO MER」被正式核准,也就是個間諜的身分,但和喜多見在工作上逐漸互相理解,而成為最佳合作拍檔。
以「拯救生命刻不容緩」為信念的喜多見,只要有生命垂危的傷患在,無論是任何現場都會奮不顧身地前往。在他堅定的覺悟和對急救抱持的執念背後,究竟隱藏著什麼樣的秘密呢…