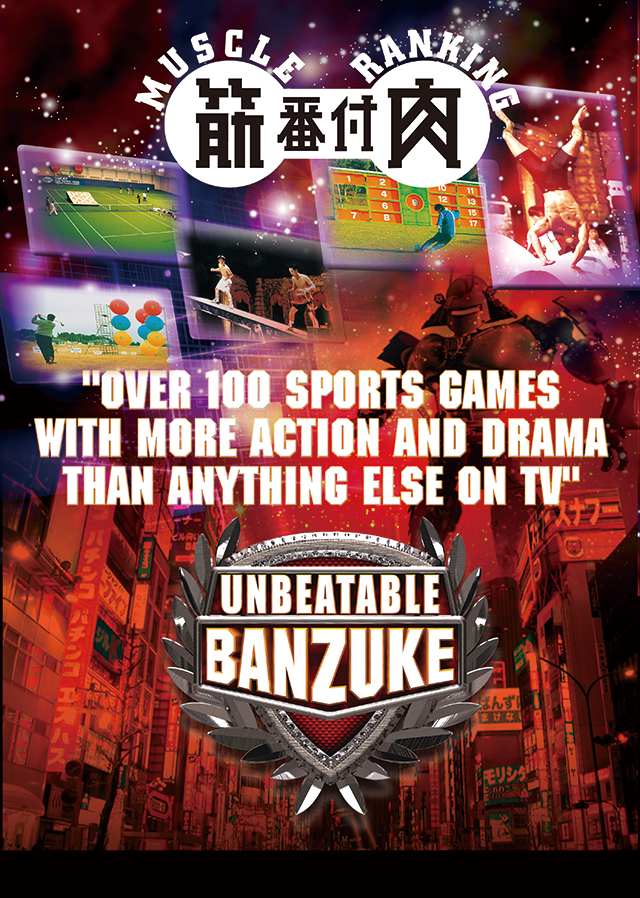 Episode / Duration
65 eps 65 eps
30 min series
Welcome to Japan's Legendary Temple of Champions, where athletes gather to face the most difficult challenges ever conceived…testing balance, endurance and sheer strength. Competitors have one goal, beat the course. Victory is elusive as thousands have tried to conquer dozens of different challenges. The few that succeed are added to the Banzuke, the List of Champions. Who will top The Unbeatable Banzuke?
---
역사적인 일본의 챔피언 전당에 오신 것을 환영합니다. 이곳에서는 수많은난관이 도전자들을 기다리고 있다. 도전자들에게는 밸런스 능력, 인내력, 그리고강함이 요구된다. 도전자의 목적은 단하나, 모든 코스를 제패하는것. 수많은도전자들이 다양한 도전에 임하지만 그리 쉽게 성공할 순 없다. 단 몇명의승자만이 반즈케라는 챔피언리스트에 자신의 이름을 남길 수 있다. 부동의반즈케 정상에 오르는 이는 과연 누구인가?
---
歡迎到歷史悠久的冠軍殿堂來。在這裡有難以想像的極限難關等著挑戰者來嘗試。挑戰者必須具備平衡感,忍耐力和強壯的體魄。挑戰者的目標只有一個,就是每一個關卡順利通過。然而這些挑戰並不只是普通的艱難,所以僅僅只有非常少數的人才能過的了關,登上冠軍的寶座。打不敗的戰士會是誰?