WOOD JOB!
WOOD JOB!(ウッジョブ) 〜 神去なあなあ日常 〜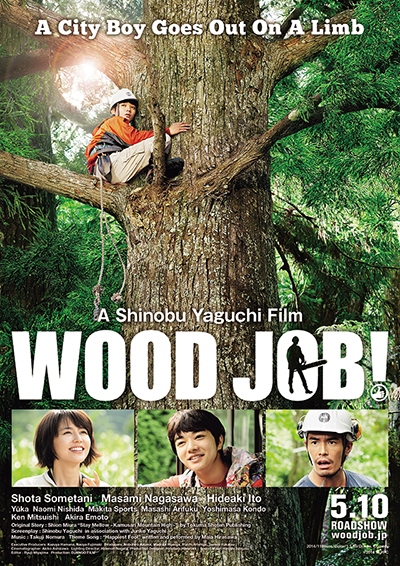 (c)2014 WJ!PC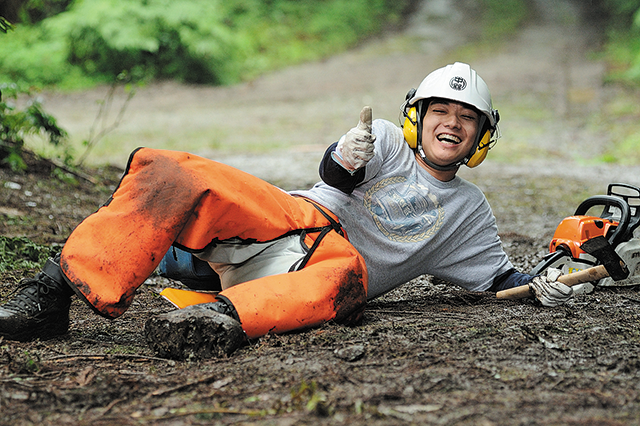 (c)2014 WJ!PC
Cast
Synopsis
Having just graduated from high school with no idea of what to do next, 18-year-old Yuki finds himself suddenly cutting timber very far from his native home in a remote mountain village where cell phones don't work, no convenience stores exist and there aren't any young people. The work is extremely laborious and dangerous, and he soon has had enough. Looking for a way to fabricate some excuse that would allow him to escape his circumstances, Yuki instead begins to feel a kindred spirit developing between him and his mountain colleagues, though all of them are eccentric. And he gradually sees the attraction and beneficial nature of "forestry" work with its ability to look 100 years into the future.
아무것도 결정하지 못하는 고교를 마악 졸업한 18살 유키는 태어나고 자란 도시를 떠나 핸드폰의 전파도 잡히지 않고 편의점, 젊은사람도 없는 산속 마을에서 임업에 종사하게 되었다. 하지만 위험과 직면하면서 중노동인 일에 마음은 단번에 꺾이고 만다. 어떡하든 도망칠 방법을 만들고자 필사적인 유키였지만 같은 시간을 공유하면서 괴짜투성이인 동료들을 소중히 여기게 된다. 그리고 무엇보다 100년앞을 내다보는 임업에 엄청난 매력을 느끼기 시작한다.
找不到未來方向的高中畢業生18歲的「勇氣」,在偶然下離開了生長的都市到一個收不到手機訊號,沒有超商也沒有年輕人的深山中的村莊裡開始了造林業。但是,常與危險共並存又勞動性高的工作還是讓他感覺身心疲勞。一直計畫要如何逃出山裡的勇氣卻在不知不覺中越來越珍惜和山裡各式各樣的好朋友的友情外也發現了漸漸被百年不變造林業的真正魅力所吸引。
Director
Shinobu Yaguchi (矢口史靖)
Scenario Writer
Shinobu Yaguchi (矢口史靖)
Duration
116 min.
Broadcast Date
Japan Release: 2014.05.10
Original Novel by Shion Miura "Stay Mellow - Kamusari Mountain High -" (三浦しをん「神去なあなあ日常」)