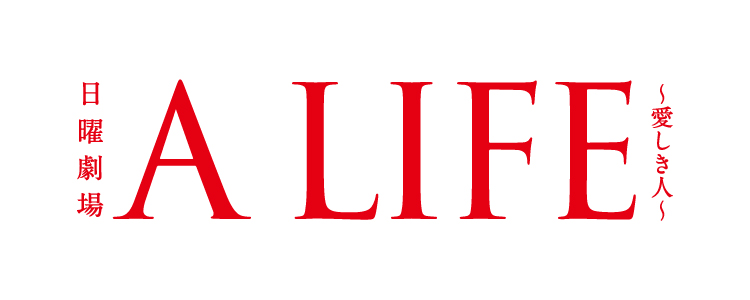 Broadcast Date
2017.1.15 - 2017.3.19
Episode / Duration
10 episodes 75 min × 1 ep / 70 min × 1 ep / 70 min × 8 eps
Scenario Writer
Cast
Takuya Kimura (木村拓哉)
Yuko Takeuchi (竹内結子)
Kenichi Matsuyama (松山ケンイチ)
Fumino Kimura (木村文乃)
Nanao (菜々緒)
Akira Emoto (柄本明)
Min Tanaka (田中泯)
Takashi Kobayashi (小林隆)
Mitsuhiro Oikawa (及川光博)
Tadanobu Asano (浅野忠信)

Political circumstances force upstart doctor, Kazuaki Okita, to leave a busy hospital life and his girlfriend behind and go to the United States where he takes part in countless operations and develops into a top-notch surgeon. Then, at the behest of his ex-lover's father, he returns to Japan to find his girlfriend has gone and married his best friend who actually masterminded Okita's original exile from the hospital ten years ago. Unbeknownst to all of this, Okita is reunited with his ex-lover and best friend and the varying peculiarities of the hospital staff. Though awkward at times, Okita is single-minded in his pursuit of good medicine, endearing him to his patients and forcing his colleagues to rethink the true meaning of medicine and the value of life in a hospital drama swirling with passion, ambition, friendship, jealousy and pride.
---
의사로 첫발을 내딛을 무렵 병원에서 쫓겨나 애인을 두고 홀로 미국으로 떠난 외과의사 오키타 카즈아키. 10년후 오로지 수술경험을 쌓아 전문외과의가 된 그는 옛 애인 아버지의 부탁으로 일본으로 돌아오지만 옛애인은 오키타의 친구와 결혼해 있었다. 그 친구는 10년전 오키타를 병원에서 내쫓은 계획을 꾸민 장본인이었다. 아무것도 모르는 오키타를 맞이한것은 재회한 옛애인, 친구, 그리고 개성넘치는 의사와 간호사들이었다. 무뚝뚝하지만 한결같은 마음으로 환자를 대하는 오키타의 모습은「진정한 의료란 무엇인가?」라고 병원인들에게 물음을 던진다.
사랑, 욕망, 우정, 질투, 자존심이 소용돌이치는 병원에서 「사랑하는 사람의 생명」, 「둘도 없는 인생」을 둘러싸고 펼쳐지는 휴먼러브스토리.
---
「啊,生命之光~心愛的你」
本劇的主人公是在新人醫生的時候,因被趕出醫院,不得已與戀人分別之後,一個人到了美國的外科醫生―沖田一光。
10年之後,拚命地增加手術經驗,已變成專業外科醫生的他,接受了從前的戀人的父親請求,又回到了日本。但是從前的戀人已跟沖田的好朋友結婚了。 而且這個朋友就是10年前,把沖田趕出醫院的罪魁禍首。 等待什麼都不知道的沖田的是再見面的從前的戀人,親密的朋友,以及充滿個性的醫生以及護士們。 盡管是不靈巧,但是一心一意面對患者的沖田的生存方式,不斷地向在醫院工作的人們詢問「究竟何為真的醫療?」。
在愛,欲望,友情,妒忌,尊嚴的旋渦中心的醫院裏,圍繞著「所愛的人的生命」以及「無可替換的人生」展開了人道與愛情的故事。