Ao-Natsu
青夏 きみに恋した30日   푸른 여름   青夏 愛上你的30天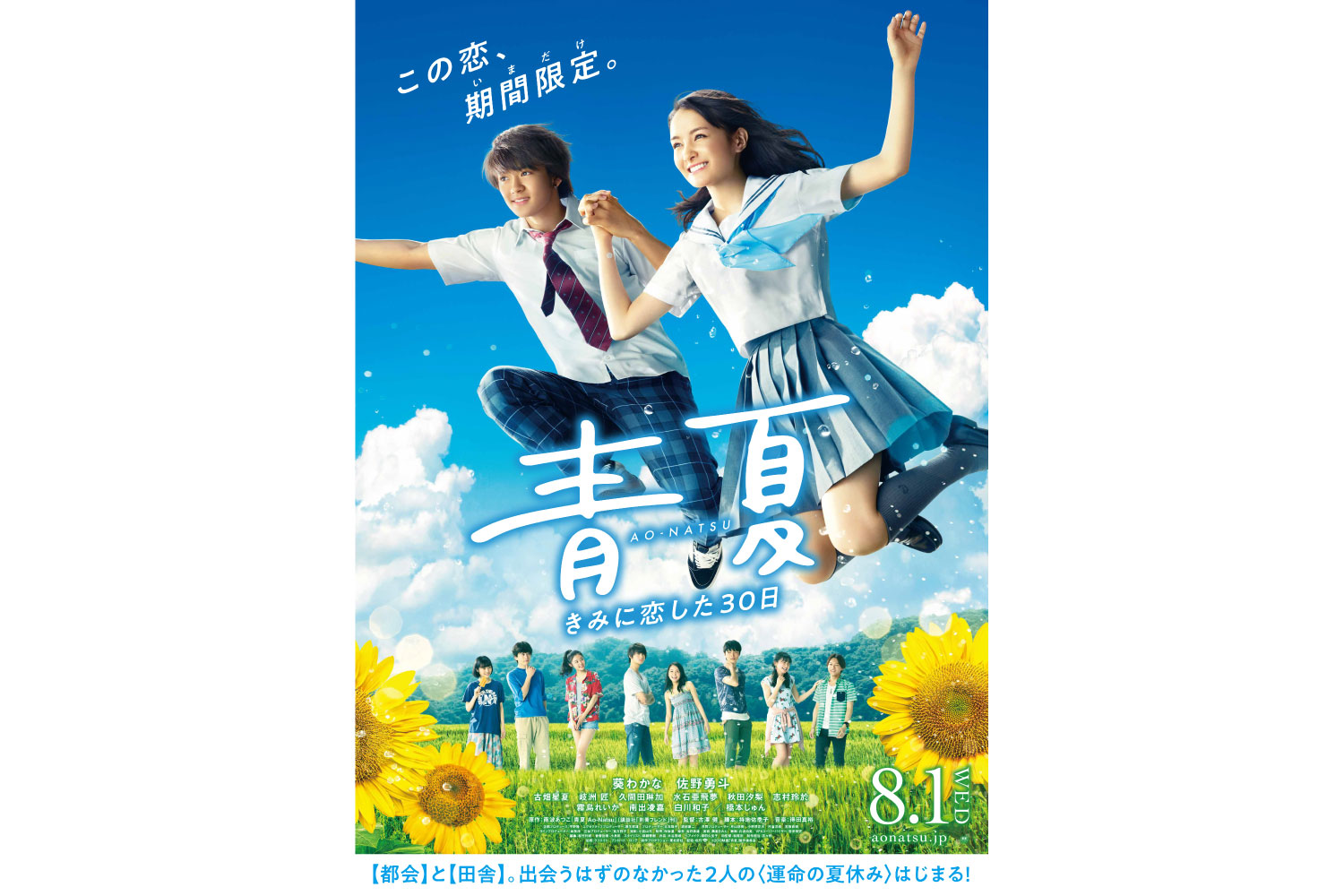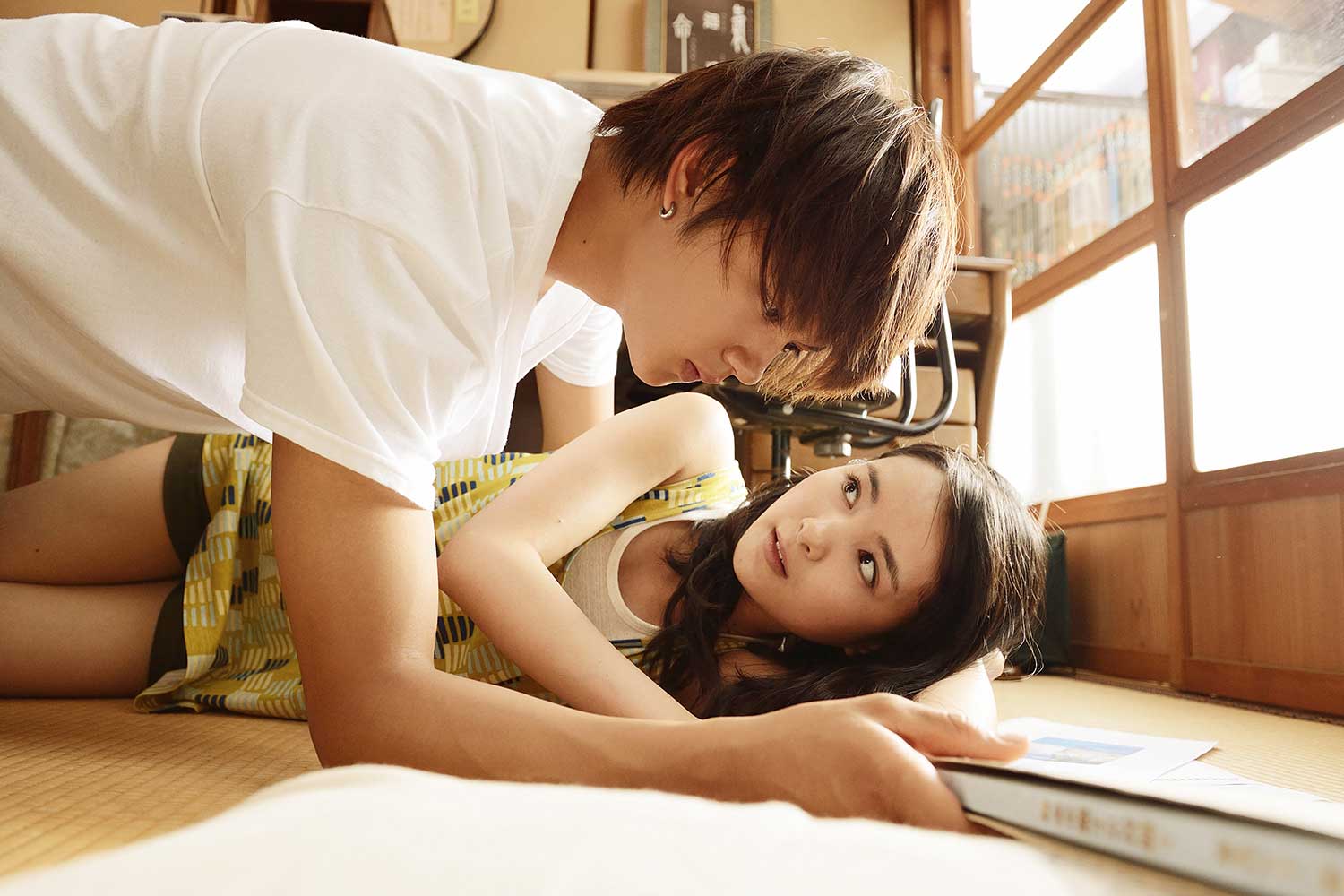 Rio, a modern city schoolgirl dreams of making a fateful encounter and falling in love. She goes to a rural town to spend the summer and meets Ginzo, a local schoolboy. He is aloof and slightly surly but actually has a kind heart, and Rio immediately falls for him. Rio wonders if Ginzo is "the one" but he rejects her without hesitation, saying "We're from two different worlds." The summer is coming to an end. Their feelings intensify. What will become of their "summer only" romance?
---
운명의 사랑을 꿈꾸는 도시여고생 리오. 여름방학동안 대자연의 시골에서 지내게 된 리오는 그곳에 사는 고교생 긴조를 만난다. 쿨하면서 조금은 무뚝뚝하지만 실은 다정한 긴조에게 리오는 단숨에 사랑에 빠진다.
긴조야말로 운명의 사람…? 라고 생각한 것도 잠시… 「사는 세계가 다르다」며 단번에 거절당한다.
그때, 리오를 마음에 둔 도쿄 고교생 유마가 리오를 만나러 찾아온다.
「여름방학이 끝나면 나랑 사귀자. 도쿄에서 기다릴께.」다정하고 성실한 유마의 고백에 당황하는 리오.
그런 리오를 본 긴조는「넌 날 좋아하잖아!」라며 자신도 모르게 속마음을 내뱉는다. 솔직하고 순수한 리오에게 끌리기 시작한 긴조였지만 머지않아 헤어진다는 외로움에 리오를 향한 마음을 속으로만 삼키고 있었다.
여름방학은 끝나가는데…, 설레는 마음. 과연 <여름 한정>의 사랑의 행방은?
---
一直想談一場理想中的戀愛的都市女子高中生、理緒。她來到有大自然的鄉下度過暑假,邂逅了這裡的男子高中生、吟蔵。理緒很快的就愛上了雖然酷又稍微粗魯但其實很温柔的吟蔵。
他就是命運之人嗎?…剛這樣想的時候,吟蔵很輕易地拒絶了她説是「我們住的世界不同」。
就在這時候,一直喜歡理緒的男子高中生、佑真從東京來見她。
「暑假結束後與我交往吧。我在東京等著你」-温柔誠實的佑真的告白,譲理緒感到爲難。
看到這樣的理緒,吟蔵禁不住說出真話「你,不是喜歡我嗎?」。原來吟蔵雖然愛上純粋正直的理緒,但想到馬上就要分手感到寂寞,才拼命控制住自己的感情。
夏天將要結束。高漲的心情。到底<夏天限定>的戀愛會往哪裡去-?