THE BANDAGE CLUB
包帯クラブ   붕대클럽   繃帶俱樂部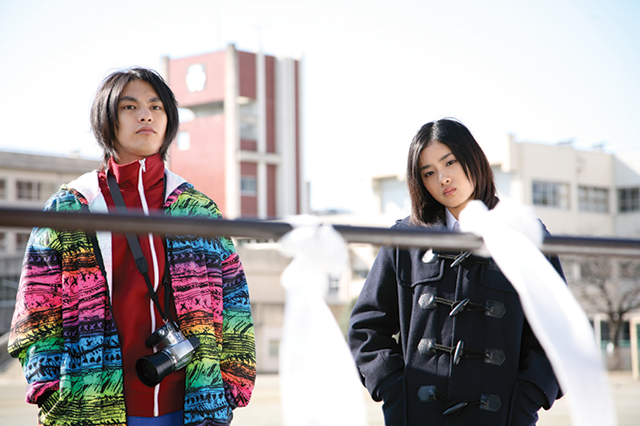 Broadcast Date
Japan Release: 2007.9.15
Episode / Duration
118 min.
Director
Scenario Writer
Cast
Yuya Yagira (柳楽優弥)
Satomi Ishihara (石原さとみ)
Kei Tanaka (田中圭)
Shihori Kanjiya (貫地谷しほり)

Wara is an ordinary high school student. When Wara is playing the bandage on the rooftop of the hospital, an odd young man, Dino, suddenly appears from behind, removes the bandage from Wara's wrist and wraps it around the railing. "I bandaged your wounded heart. Feel better?" Unexpectedly, Wara feels comforted by his action.
That was the beginning of "THE BANDAGE CLUB." This is a sweet, miraculous story for everyone including the youth of today and all those who were once teenager.
Played by a young talented actor, Yuya Yagira, the winner of the Best Actor award at the Cannes Film Festival 2004, and directed by Yukihiko Tsutsumi, one of Japan's most prolific filmmakers.