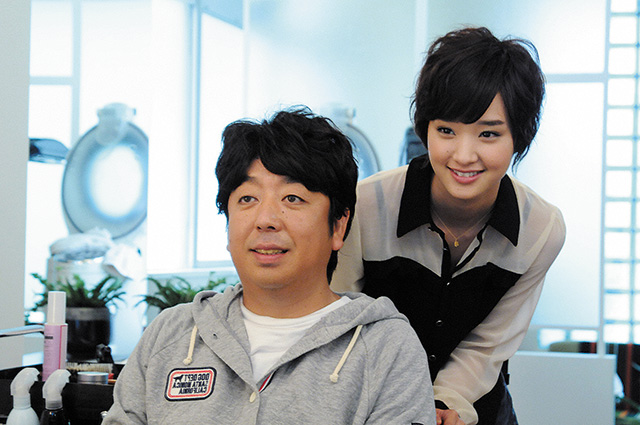 Starring Japan's currently most popular comedian, Yuki "Bananaman" Himura finds himself the central character in an eccentric drama that unfolds in ominibus style with each episode penned by a different writer and featuring an ever-changing support cast. Only Himura appears each time without fail, showcased and accentuated by resplendent actresses. Giving color to all who appear are the prominent globally-acclaimed film directors. Himura versus 10 movie directors and 10 stunning actresses. Witness a wholly new kind of TV drama that can only be seen here!
---
주인공은 일본의 인기코미디언 콤비, 바나나만의 히무라 유키.
옴니버스 형식으로 펼쳐지는 조금 특이한 이 드라마의 포인트 는 각본가도 감독도 게스트도 매회 바뀐다. 매회 출연하는 것 은 주연인 히무라 유키뿐. 호화 여배우들이 매회 히무라와 함 께 한다. 또, 그 출연자들은 세계에서 활약하는 저명 영화감독 들이 함께 한다. 히무라 VS 10명의 영화감독과 호화 여배우. 이 드라마에서만 볼 수 있는 전혀 새로운 드라마.
---
主演是在日本超受歡迎的喜劇演員的 「香蕉人」的搞笑組合的「日村勇紀」。
以特集方式展開,與一般連續劇最不同的地方是,每次劇本,導演和演員都是不同的人。但出演的主角每次都不變的只有日村一人。
每集都有不同的美麗女演員登場華麗的陪襯日村。在這部連續劇登場的有在國際活躍的各個名導演和美麗的女演員們,您將可以體會與眾不同,全新感受的日村秀。