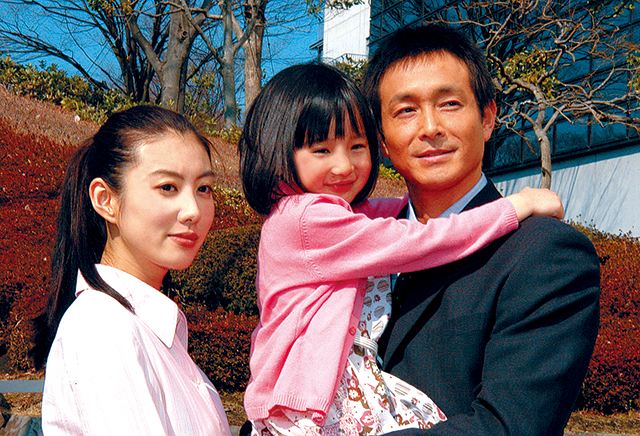 Broadcast Date
2004.4.15 - 2004.6.24
Episode / Duration
11 episodes 75 min. x 1 ep. / 60 min. x 10 eps.
Scenario Writer
Cast
Rie Tomosaka (ともさかりえ)
Eisaku Yoshida (吉田栄作)
Yasunori Danda (段田安則)
Ran Ito (伊藤蘭)
Chiharu Niiyama (新山千春)
Akane Oda (小田茜)
Mizuho Takasugi (高杉瑞穂)
Noboru Takachi (高知東生)
Shinji Yamashita (山下真司)
Yoshie Ichige (市毛良枝)

Until now, Mako thought that politics had absolutely nothing to do with her. That is until her fiance, Takashi, suddenly became a candidate for lower house elections of the Diet. In support of Takashi's aim to "bring a fresh breeze to politics," she enters an unfamiliar world. There she meets the holders of the real power in politics, the adept private secretaries and the power behind the throne - the wives of the parliamentarians. Giddy from the eccentric and driven personalities she meets, the likes of which she has never before encountered, Mako stands with Takashi as they are buffeted by the waves of politics.