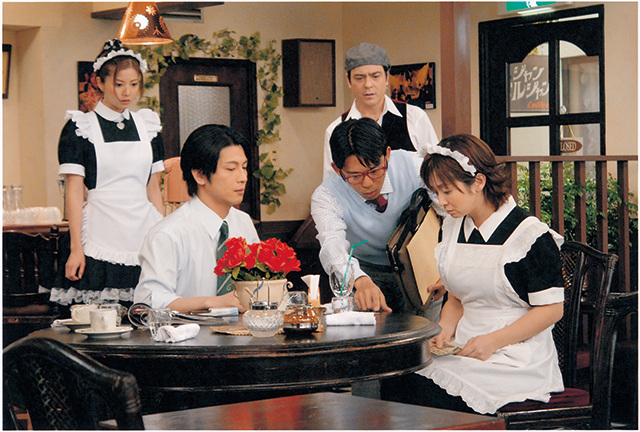 Broadcast Date
2006.5.22 - 2006.7.14
Episode / Duration
40 episodes 30 min. x 40 eps.
Scenario Writer
Cast
Yuki Saito (斉藤由貴)
Mitsuhiro Oikawa (及川光博)
Yoshinori Okada (岡田義徳)
Keiko Takeshita (竹下景子)

Housewife Midori married her college sweetheart when she was 25. They were blessed with a son and daughter, and she has been very happy.
However, ten years after their marriage, her husband Takashi decides to quit his job in order to follow his dream. They are forced to move in with Takashi's mother Chiyoko, who runs a used-book shop. Midori is given the job of managing the family's budget, which she finds very stressful.
Takashi finally finds another job, but when he comes home one day, he discovers that, after trying too hard to balance the budget, Midori's body has been taken over by the spirit of novelist Soseki Natsume!