Love, Chunibyo and Other Delusions! -Take On Me-
映画 中二病でも恋がしたい! -Take On Me-   중2병이라도 사랑이 하고 싶어!   中二病也要談戀愛! Take On Me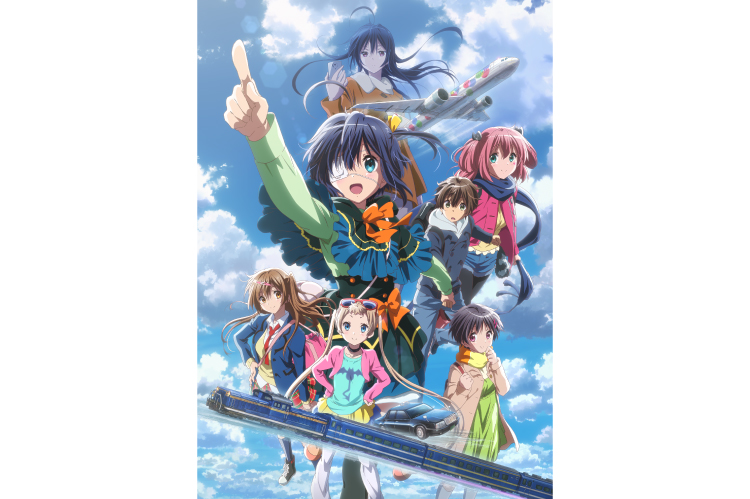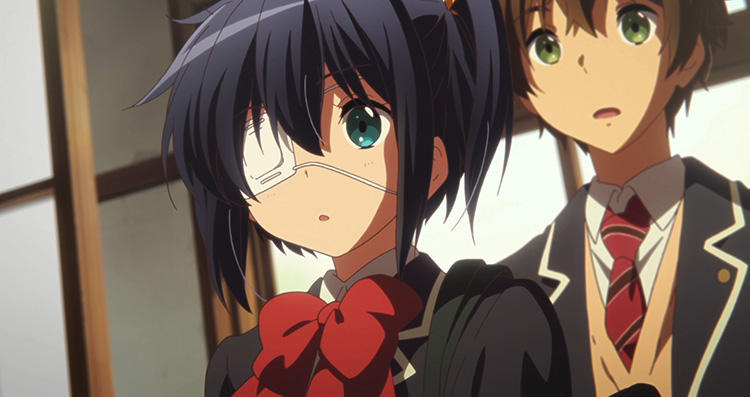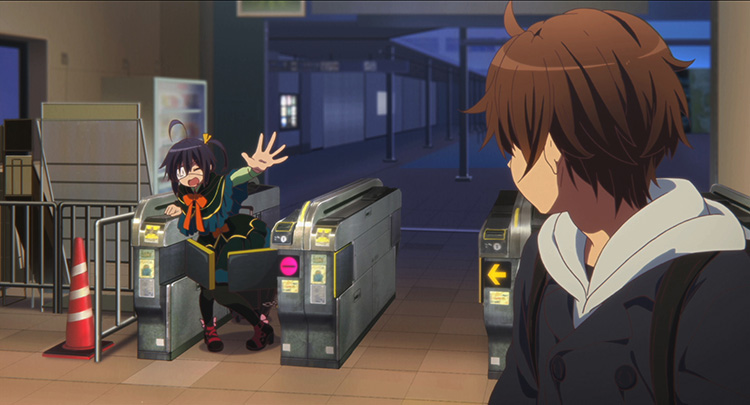 Broadcast Date
Japan Release: 2018.1.6
Episode / Duration
93 min.
Director
Scenario Writer
Cast
Jun Fukuyama (福山潤)
Maaya Uchida (内田真礼)
Chinatsu Akasaki (赤﨑千夏)
Azumi Asakura (浅倉杏美)
Sumire Uesaka (上坂すみれ)
Juri Nagatsuma (長妻樹里)
Soichiro Hoshi (保志総一朗)
Eri Sendai (仙台エリ)
Kaori Fukuhara (福原香織)
Kikuko Inoue (井上喜久子)

Rikka is 18 and in the last year of high school. But she still acts like she's in puberty.
It's spring break and high school seniors are looking ahead to their college entrance exams. Rikka Takanashi and her boyfriend, Yuta Togashi, have been an item for a long time and live together, but their relationship seems frozen in time, unable to mature to the next level. Then one day, Rikka's elder sister, Tohka, declares she's taking her sister and the family to Italy where she's landed a stable job.
Yuta panics despite agreeing with Tohka that Rikka can't be left alone in Japan, and her chances of getting into college are slim. Still, the two lament the idea of being torn from each other. So at the suggestion of his friends, Yuta decides the two will elope, and a dramatic chase across Japan begins.
---
「18살, 고교 마지막 해. 그런데 릿카는… 아직 중2병이었다」
대학입시를 치를 고교3학년을 눈앞에 둔 봄방학. 여전히 도가시 유타는 다카나시 릿카와 공동생활을 하고 있었다. 하지만 여지껏 상위계약도 맺지 않은 상태였다.
그런 어느날, 언니 도카가 릿카를 이탈리아에 데리고 가겠다고 선언한다.
일도 안정이 되었으니 가족모두가 이주한다는 것이었다.
마음이 급한 유타였지만 대학진학도 위태로운 릿카를 이대로 둘 수 없다는 도카의 의견도 맞는 말이었다.
이대로라면 두사람은 헤어지게 된다. 걱정이 된 니부타니등의 멤버들은 유타에게 "사랑의 도피"를 제안하고….
그리하여 일본전국을 무대로한 두사람의 도주극이 지금 시작된다.
---
「18歲。高中最後的一年。但是六花……還是患着中二病」
將要迎考大學的高中三年就在眼前的春假。富樫勇太與小鳥遊六花和以前一樣做著共同生活。但是他們的戀人契約還是不能昇級的樣子……。
就這樣的一天,姐姐的十花宣言要帶六花去意大利。
説是工作也穩定了,能一家都移民到意大利。
勇太雖然十分著急,但十花説不能讓連考大學都没把握的六花置學業不顧,這也是一針見血的意見。
兩個人將就要被拆散了。擔心他們的丹生谷等好朋友們、竟向勇太提議"私奔"。
於是,把日本全國當做舞台的兩個人的逃走戲劇,現在開始。