Love's Gift 1 & 2
ラブの贈りもの 1、2   사랑의 선물 1,2   與狗狗同在 系列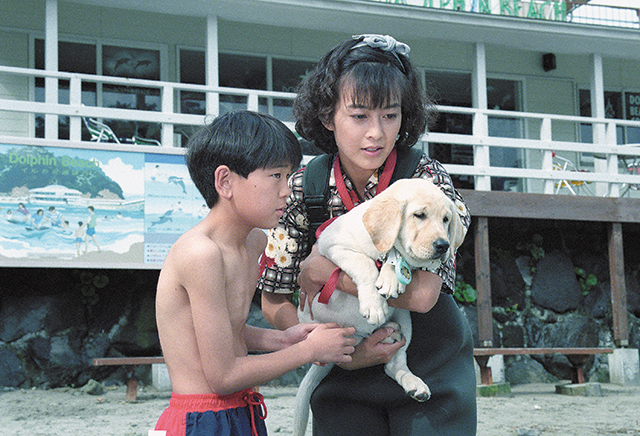 Broadcast Date
Part.1: 1996.7.22 - 1996.8.30
Part.2: 1997.7.21 - 1997.8.29
Episode / Duration
60 episodes Part.1: 30 min. x 30 eps.
Part.2: 30 min. x 30 eps.
Scenario Writer
Erika Tosaka (登坂恵里香)
Yoko Iino (飯野陽子)

Cast
Yumi Morio (森尾由美)
Masanobu Katsumura (勝村政信)
Yutaka Matsushige (松重豊)

A drama depicting a family that grows together and matures through volunteer activities raising guide dogs. Reiko Watanabe is a busy homemaker who along with her husband Yoshiaki, a company worker she met in college, is raising three children: Misaki, Takashi and Kenya. When Yoshiaki's mother passes away, the family decides to move into the large home of his father, Koji, a craftsman. The children have been wanting a pet dog but Koji despises dogs. But the children's disappointment in their new environs is about to change.