My Little Chef
マイリトルシェフ   나의 작은 요리사   我的小廚師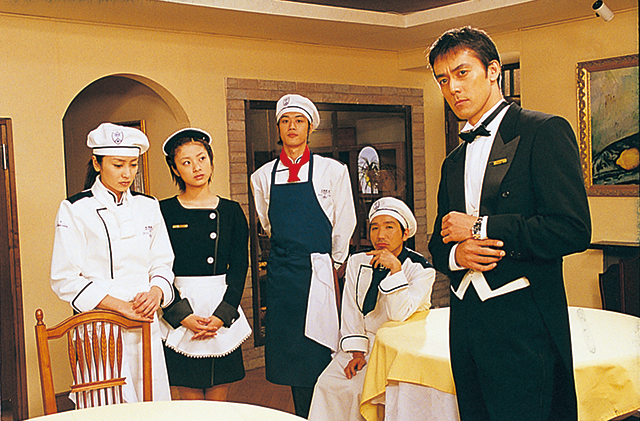 Broadcast Date
2002.7.10 - 2002.9.10
Episode / Duration
10 episodes 60 min. x 10 eps.
Scenario Writer
Takashi Minamoto (源孝志)
Noriko Goto (後藤法子)

Cast
Akiko Yada (矢田亜希子)
Hiroshi Abe (阿部寛)
Aya Ueto (上戸彩)
Zen Kajihara (梶原善)
Asahi Uchida (内田朝陽)
Yuichi Haba (羽場裕一)
Yoshie Ichige (市毛良枝)
Masaru Nagai (永井大)
Morio Kazama (風間杜夫)
Eri Kyokuyama (曲山えり)

Seri, an unknown yet talented female chef from the country, arrives in Tokyo to work at French restaurant, Etoire, but discovers that they have gone out of business due to the departure of their main chef. Together with the restaurant's former manager, she opens a French restaurant of her own and begins to recreate the flavors her late father mastered as a famous gourmet chef. Unfortunately, Etoire returns with an unscrupulous manager, and to make matters worse, Seri learns that it happens to be owned by her birth mother living in Paris who she hasn't seen since she was a child. Seri wonders if her passion and skill will be enough to succeed.