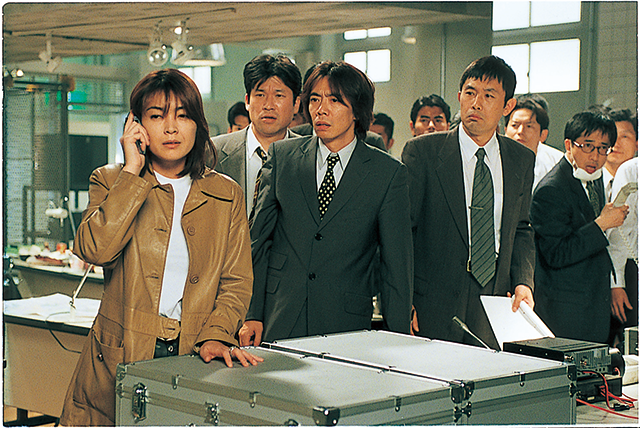 Broadcast Date
2000.4.14 - 2000.6.23
Episode / Duration
11 episodes 60 min. x 11 eps.
Scenario Writer
Mio Aiuchi (相内美生)
Yoko Iino (飯野陽子)
Erika Seki (関えり香)

Cast
Naomi Zaizen (財前直見)
Takashi Naito (内藤剛志)
Rina Uchiyama (内山理名)
Katsuhisa Namase (生瀬勝久)
Sarina Suzuki (鈴木紗理奈)
Yoichi Nukumizu (温水洋一)
Jiro Sato (佐藤二朗)
Raita Ryu (竜雷太)
Ken Mitsuishi (光石研 )
Ryunosuke Kamiki (神木隆之介)

A woman's young son is kidnapped and the only clue to his disappearance is a note starting with the words "This is a quiz…." What follows is a fast-paced and stylish whodunnit which leads chief investigator Kaoru Kiriko of the Special Investigation Team down a trail of increasingly perplexing riddles that all the while seem to mock the efforts of the police. Street-smart Kaoru may be the kidnapper's intellectual match, but as she gets closer to her mark, she finds herself becoming the hunted rather than the hunter.